Product Update Notes: February 2021
New features and updates are in the works to improve user experience and convenience.
Mississauga, ON – February 26, 2021 – GoFleet has announced multiple updates for ZenduIT apps including ZenduCAM/Trax, ZenduOne and ZenduTruckmate. The main goal of these updates are to improve user experience throughout the applications and optimize the usability of the current features. The new updates are explained below:
ZenduCAM/Trax
A number of updates are being implemented on the Trax platform to improve user experience including the new proximity, location sharing, import zones functions, and many more.
Proximity
A new searching function is now available on Trax where users can search for trip histories in a specific region, date, and time without searching through every device. 
How to use: 
Right click and click on "Find Proximity"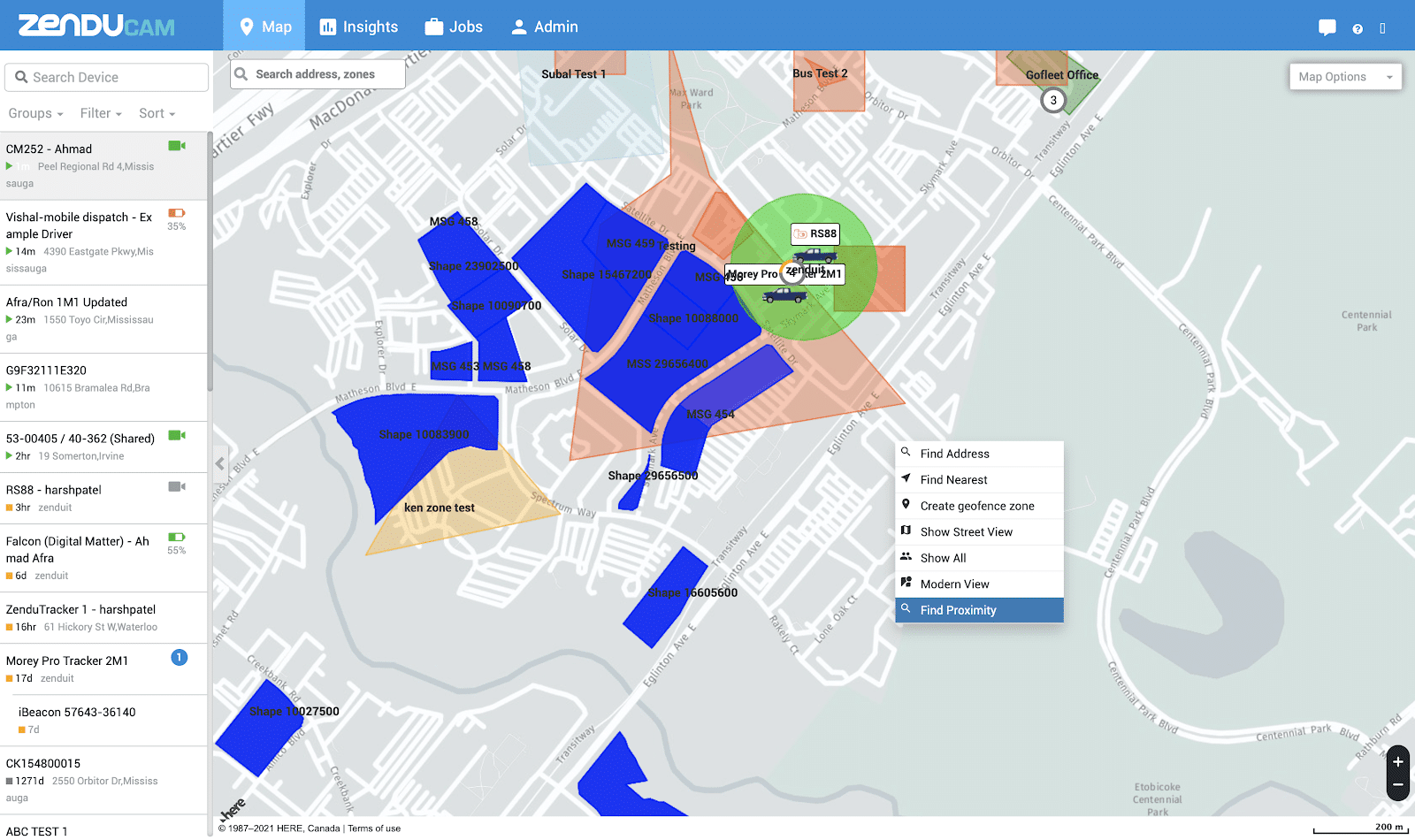 Set the specific date and radius you want to search for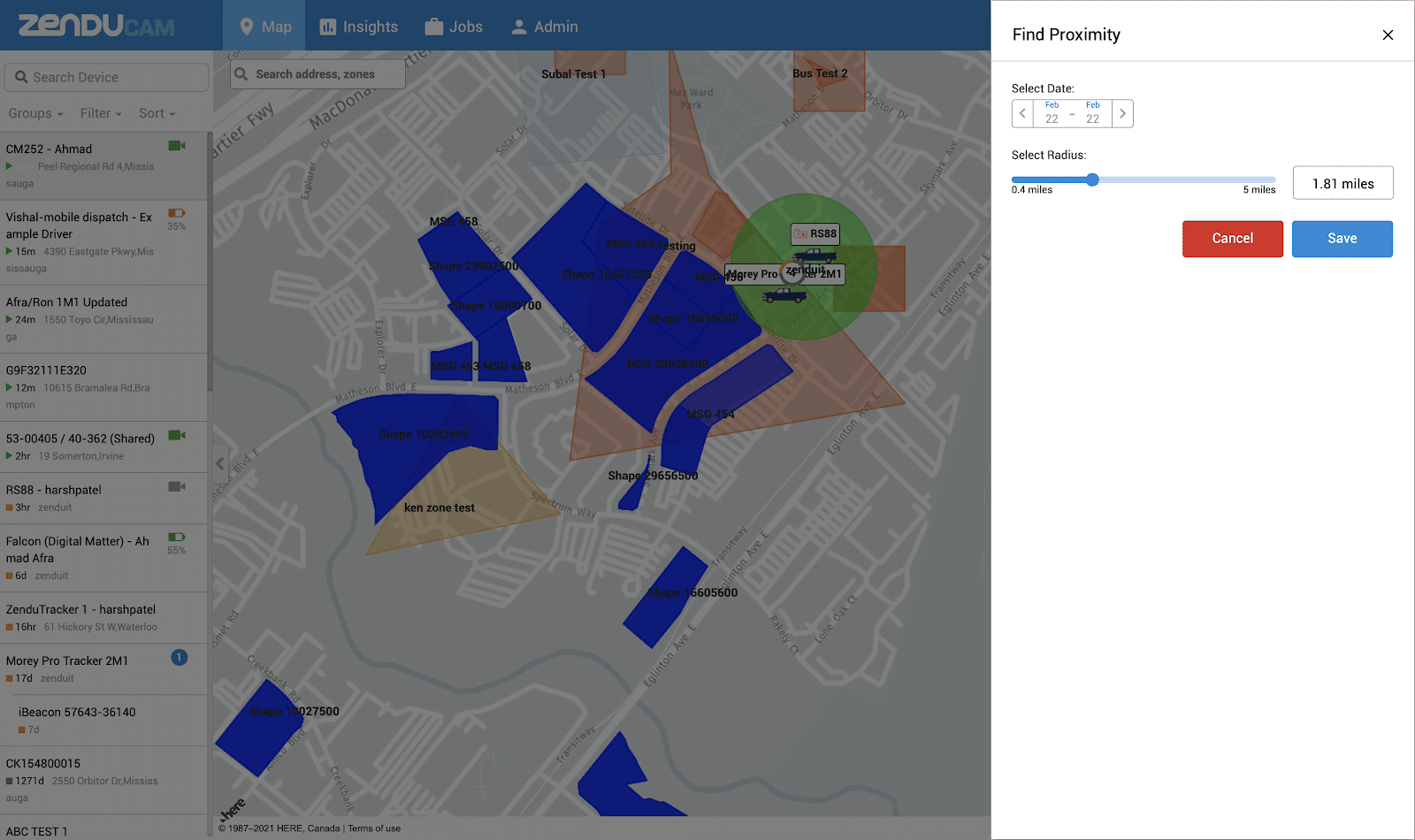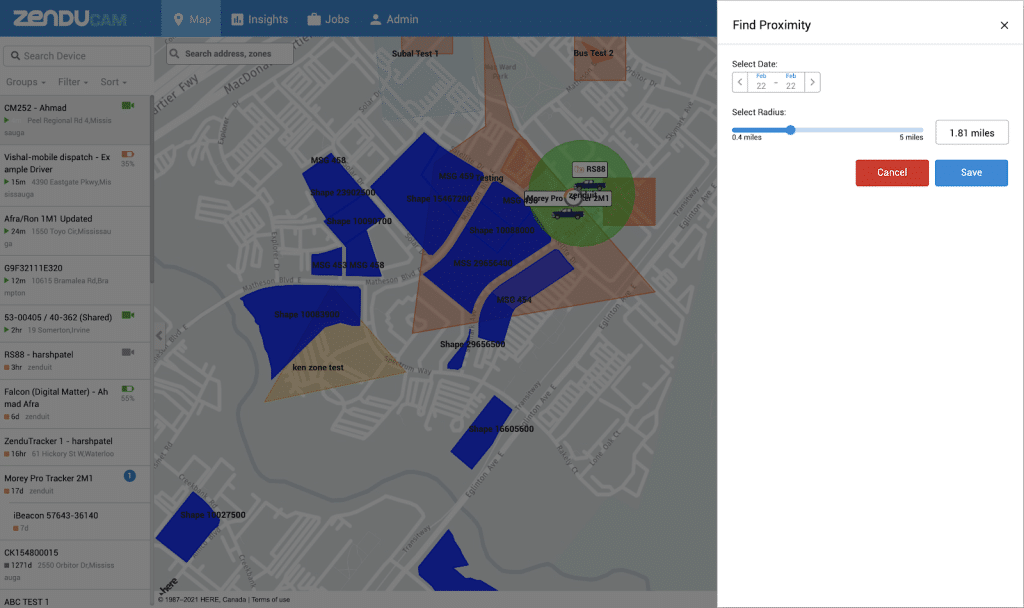 View all the trip histories relevant, which could be found on the left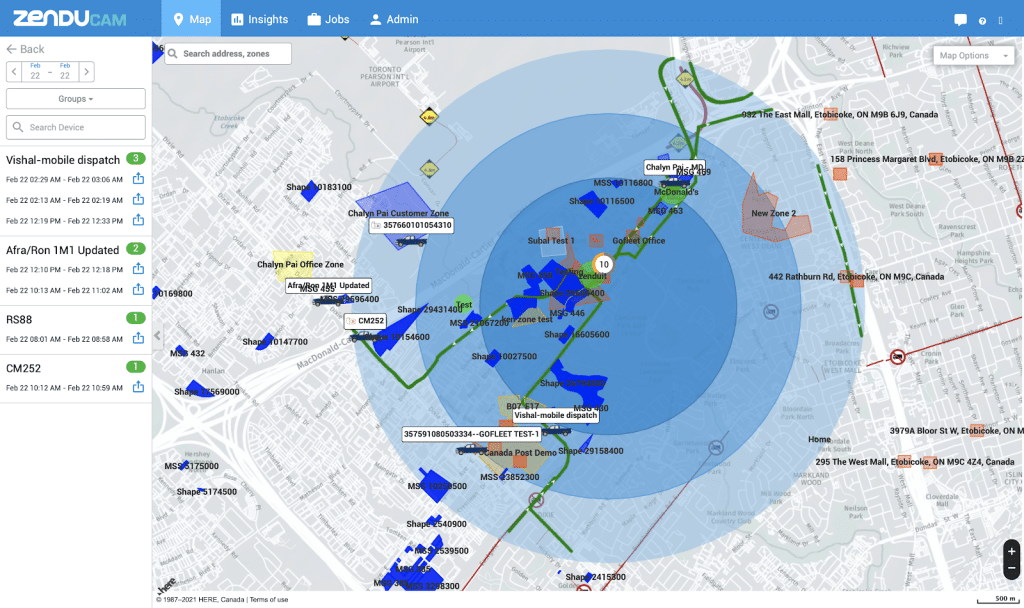 Location Sharing
Coming soon, the users can share links to the ZenduCAM map where the location and estimated arrival time for the selected products will be displayed. Users can use Location Sharing to share travel information on selected products to their customers at ease.
How to use:
Click on the three dots on the specific vehicle carrying the product you want to share and click "Share Location"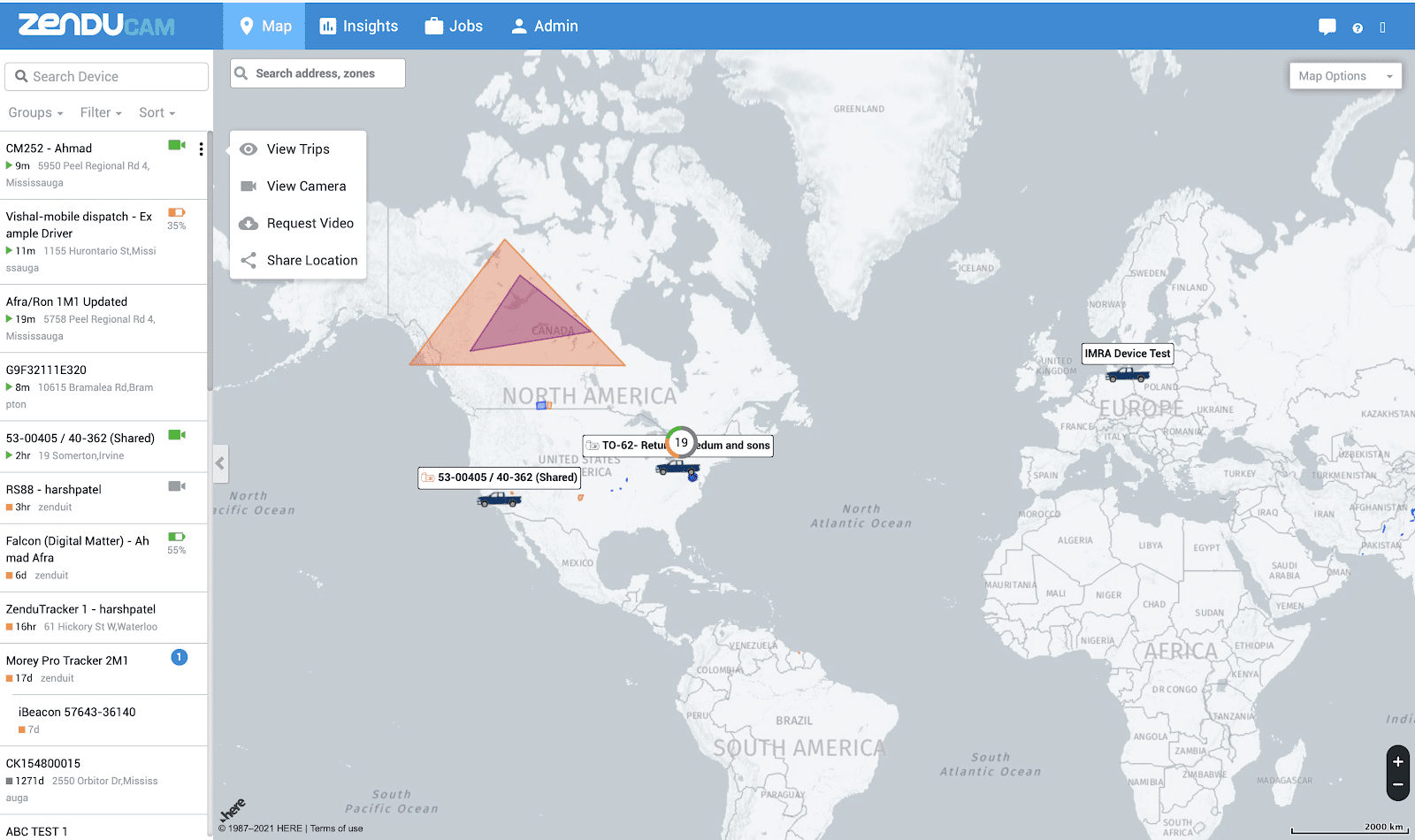 Set the information shown on the right panel including the customer email, then click save and the URL will be sent to the customer
When customers click on the URL, they will see the route, location, estimated arrival time, and other information of the corresponding vehicle.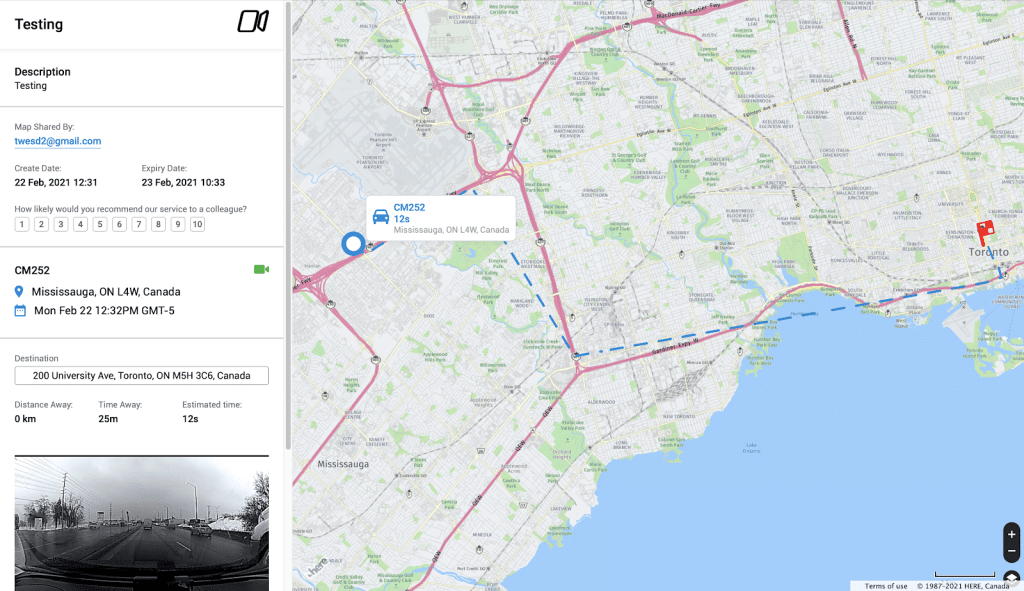 Import Zones
Soon, users will be able to import multiple zones at once on Trax. Simply create excel documents following the specified format or download our template, modify it, and upload.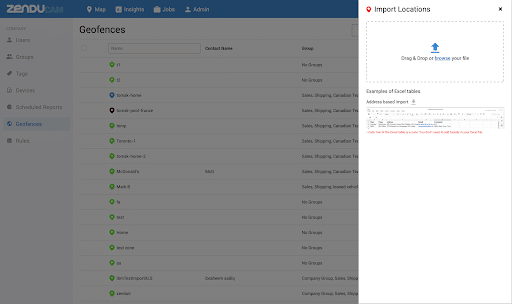 The excel document format can be found underneath the drop box as shown below
Trax UI Refresh
Soon, the Trax interface will be updated to be more consistent and easier to navigate.
Sample of the interface update: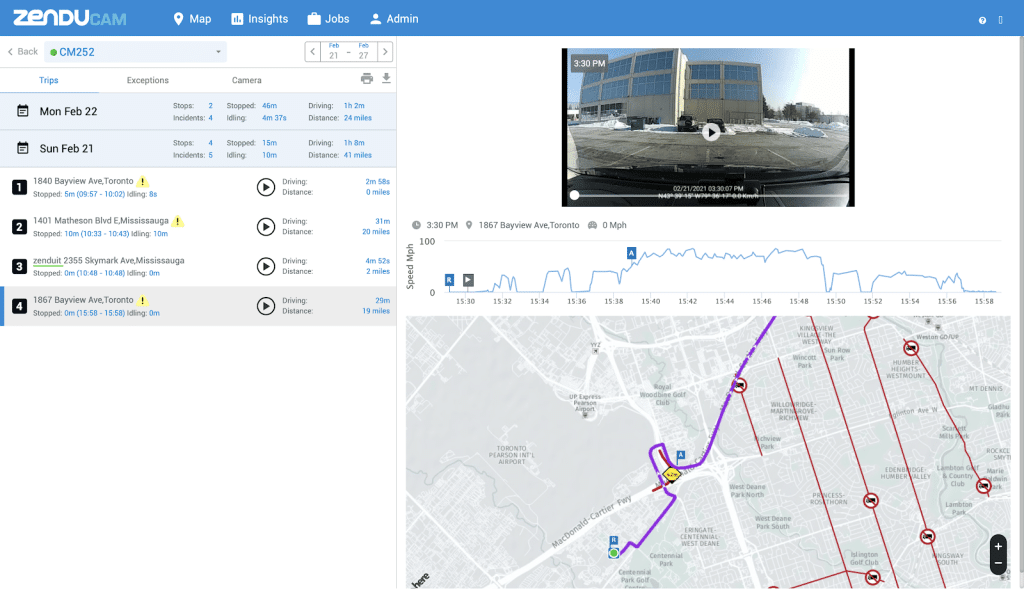 ZenduOne
ZenduOne will be getting a UI remake as well all for the same purpose of improving user experience.
UI Refresh
New UI updates are coming to ZenduOne including a redesigned homepage, quick Zendu apps & Geotab login, and Marketplace updates.
The new homepage interface can be seen below:
Zendu TimeCard App
Soon, Zendu TimeCard will be having new features and UI updates implemented for better user experience.
New Features 
Zendu TimeCard will have new features implemented to better accommodate different business needs. For example, managers will be able to view their employee's time management, view hours working to calculate the payroll, and other day-to-day management needs.
UI Refresh
Zendu TimeCard will also be getting UI updates, shown below: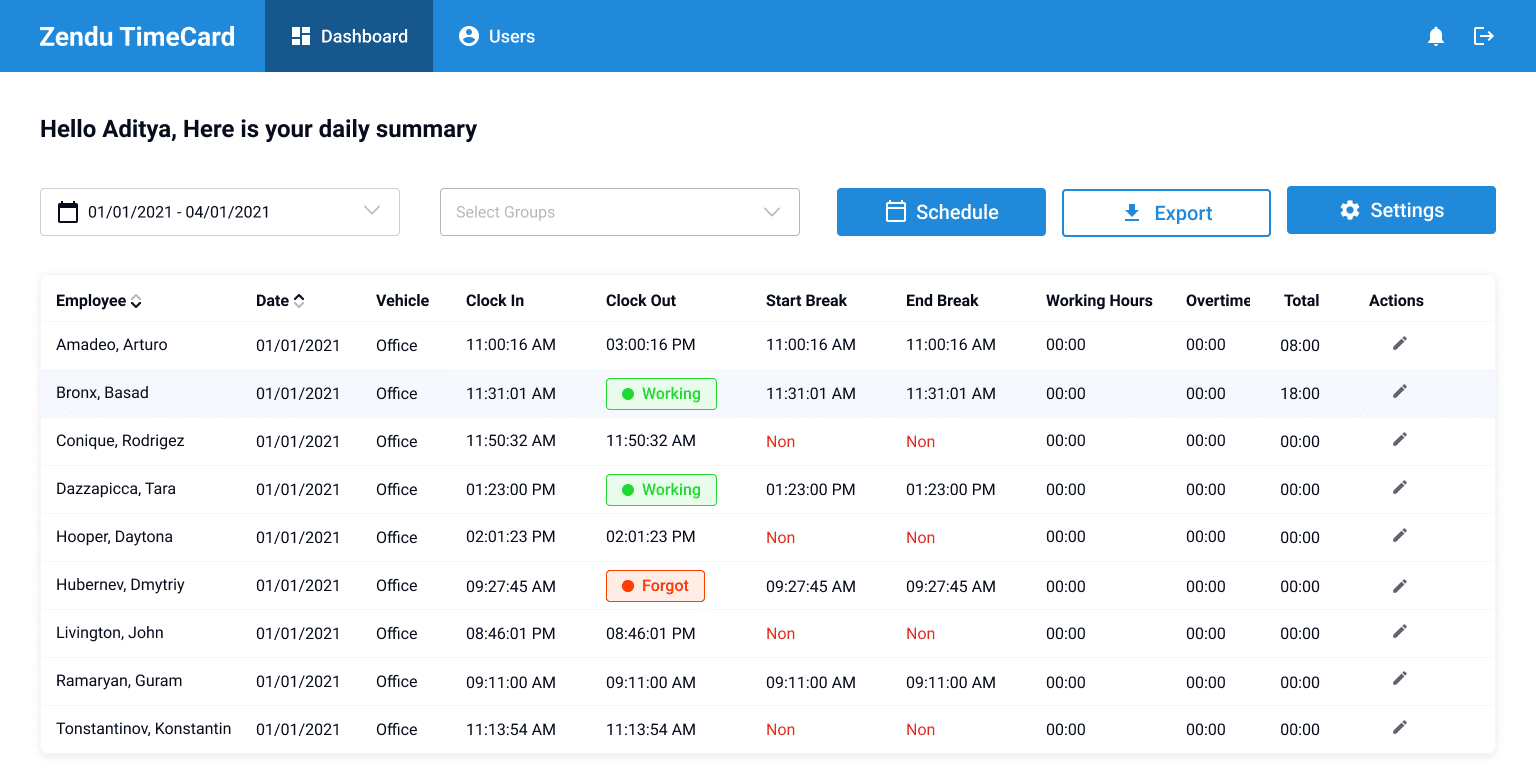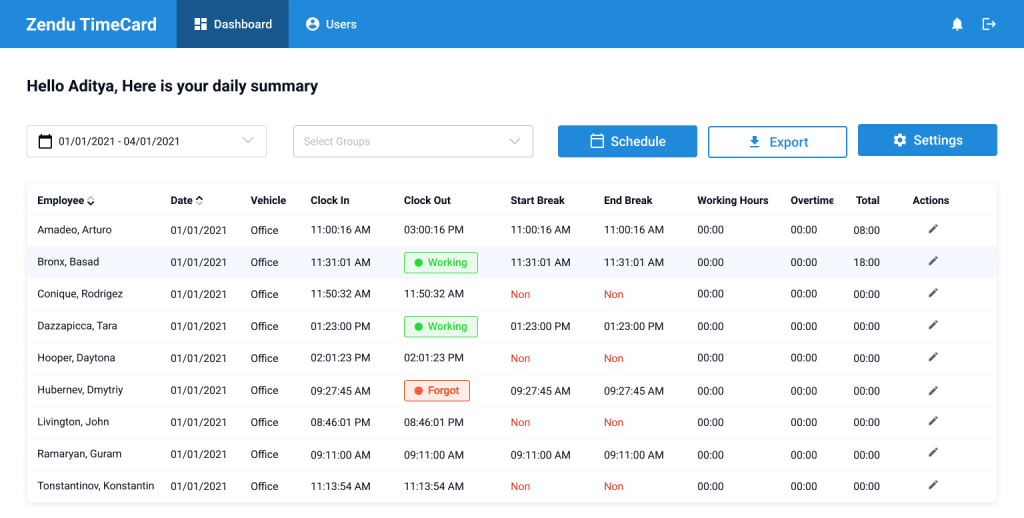 ZenduTruckmate
ZenduTruckmate has new features put in place to improve the applicability of current features.
Add Custom Status
Users are now able to create their own custom status if the predefined list does not contain an applicable status.
New statuses can be created as shown below: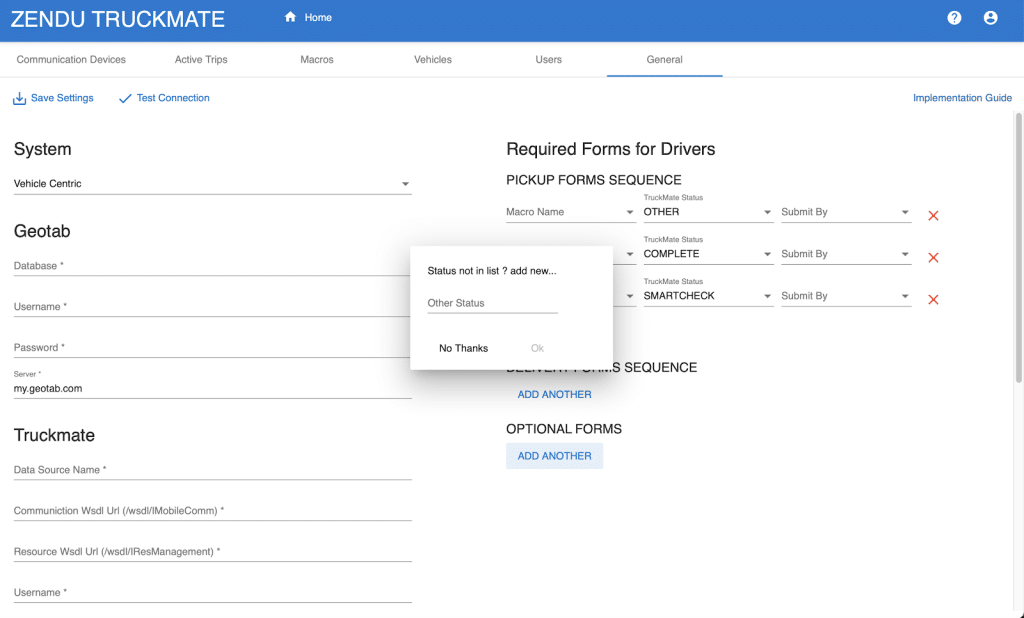 Implementation Guide
Users can now access the Implementation Guide directly from the product by clicking the question mark icon on top right corner.

About GoFleet
We don't just provide another GPS fleet tracking system. We are in the business of providing you with telematics solutions that ultimately, improve your bottom line while increasing your operational efficiencies and safety of your workers. Our fleet consultants work with you to understand your business in order to implement solutions based on everyday pain areas and industry best practices. Of course, it helps to have the industry's most powerful and reliable GPS vehicle tracking system, but the real value is in our customer service. Let us show you the GoFleet difference.
GoFleet – Connected Intelligence, Smarter Solutions.