Espar Climate Control Systems

Company
Espar Climate Control Systems is a company that has brought state-of-the-art German heating and cooling technology to North America. They are known for their comprehensive range of both independent and compact fuel operated heaters for the transportation industry. These heaters (when in vehicles) monitor and control the temperature of the vehicle's cabin in order to provide a consistent and comfortable heat level to the drivers in the vehicles. Even though these heaters work exceptionally, they can only be activated once the car starts. This means that drivers were not able to let the vehicles heat up or cool down before entering them.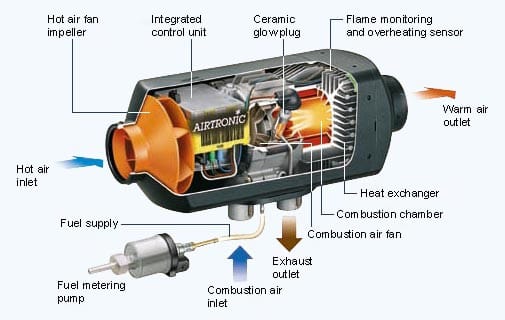 Opportunity
In order to avoid an uncomfortable temperature at any point during the ride, Espar Climate Control Systems was looking for a solution that would allow them to digitally activate their heating system before the driver entered the vehicle. They wanted a solution that allowed them to, from any device, electronically activate the heater in the vehicle. Being able to do this would allow the company to ensure that every trip begins and ends comfortably. During the winter months, the drivers would be able to walk into a warm cabin, and during the summer months, the drivers would be able relax in a nice cool vehicle.
Success
After undergoing extensive research, it quickly became apparent that the IOX-OUTPUT cable along with the GO7 Geotab device from GoFleet was the right solution for them. The cable allows for commands to be sent to either sensors or third party devices from the MyGeotab database, allowing Espar to control their heating system through the database. They quickly installed Geotab devices into their vehicle, and then connected the devices to their signature heating system using the IOX-OUTPUT cable. They were then able to, with ease, control the heaters from any distance, and thus make their drivers' trips as comfortable as possible.
Featured Products