ZenduCAM+ Managed Service Alerts
Driver Behaviour and Exceptions Management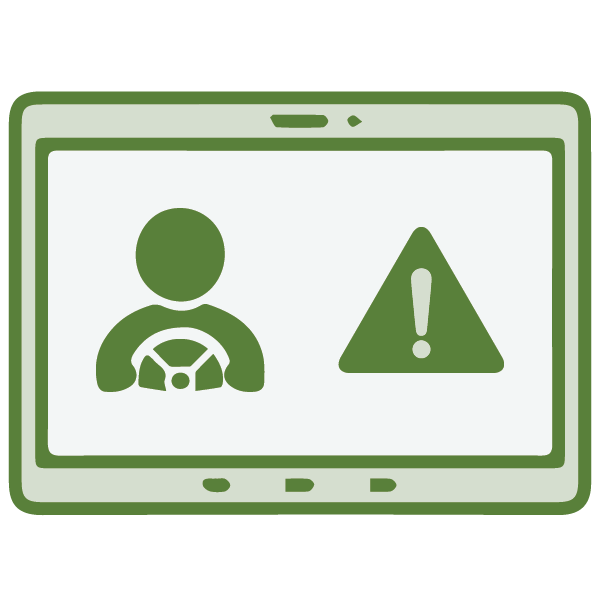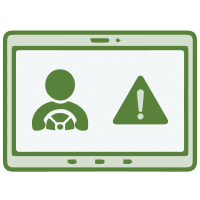 Analyze Driver Behaviour and Coach Better
ZenduCAM+ is a driver behaviour analysis add-on to the existing ZenduCAM system. Use the exceptions managed service, a 100% human-reviewed summary of your ZenduCAM and Geotab video rules. Fleet managers save time by relying on us to review incident videos to filter out false video triggers, alerting you of only prioritized driver behaviour incidents.

Practical Recommendations
Consult with industry specialists to drive productivity, increase revenue, and more.

Video-Based Driver Safety
Automatically detect risky driving and alert or verbally coach drivers in-cab as it happens.

Safety Scorecards and Reports
Measure safety compliance with driver scorecards and time-based reports.
In-App Coaching
Provide coaching directly to the driver by SMS and/or email within the same platform. Review driver safety data and incidents in a dedicated module.
Coach Now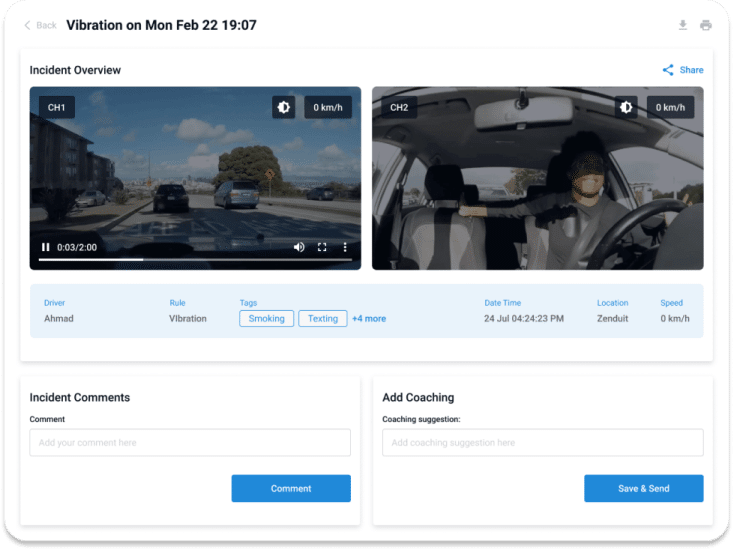 Driver Scorecards
View the performance of your drivers at a glance with our built in demerit points system and break down the performance of each driver individually in detailed scorecards.
View Driver Scorecards
Fleet Safety & Coaching
Quickly see the performance of your fleet with our fleet ranking system. See a detailed breakdown of the driver's incidents in our scorecard system. Additionally, track coaching performance with Coaching Trends.
Improve Safety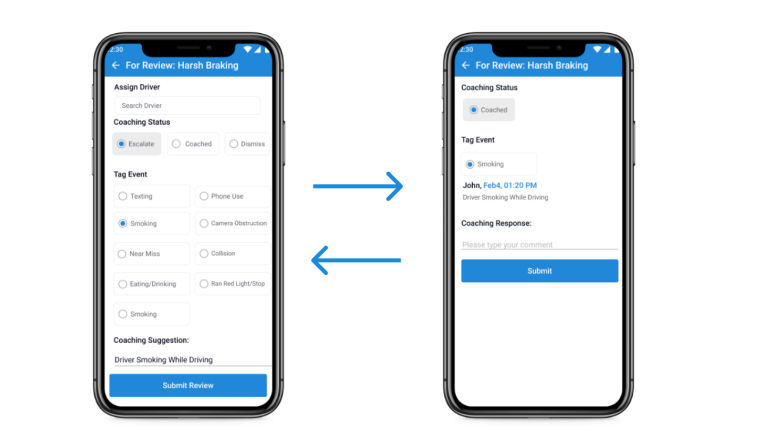 Driver Feedback and Acknowledgement
Be in the know with proof of acknowledgement sent to the driver. See which coaching actions have been viewed by the driver and compare with outstanding coaching notices.
Book a Demo
Direct Communication with Drivers
Maintain a direct line of communication with drivers through email or text throughout the entire coaching process. From giving feedback to confirming driver acknowledgement, you can keep the drivers in the loop.
Learn More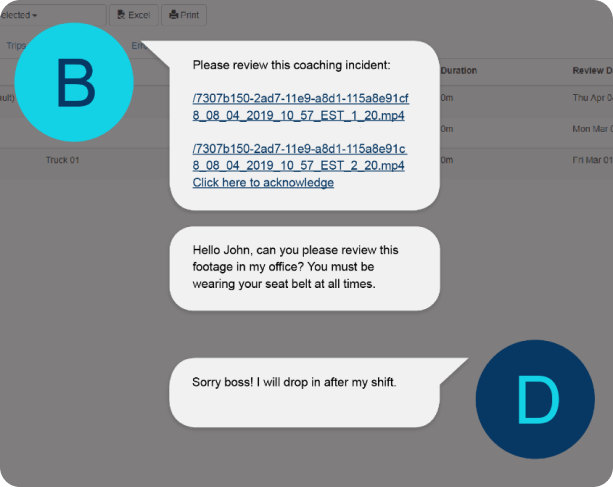 How it works?
Here's how you can be hands-off when it comes to video incident management.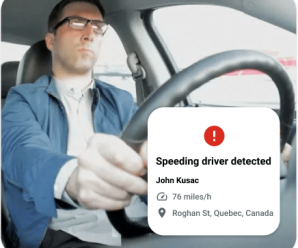 01
Sign up for the Managed Service add-on where our team conducts human reviews of collected footage.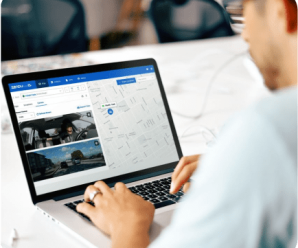 02
After our team reviews your footage, receive our recommendations and next steps for each incident.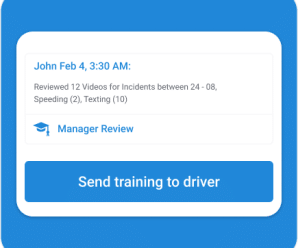 03
Ensure driver safety by conducting in-cab coaching for time-sensitive incidents and assign appropriate training for long term solutions.
More Features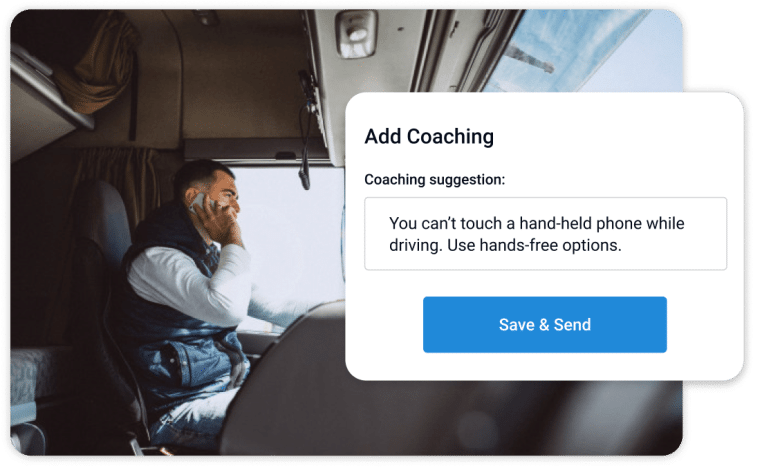 Improve Driver Behaviour
Nail down specific ways a driver can improve by giving personalized coaching messages. Focus more on the issues that matter to you so you can save money and time on compliance violations by driving performance improvement.
Perfect for Any Sized Fleet
The volume of footage to manually sort through grows as fleet size increases. As the fleet grows, the savings on time, costs, and labor scales along when you're signed up with managed services.
Managed Video Exceptions
Our expert team is trained to review footage on your behalf, sending you only the actionable coaching videos.
Documentation