ZenduTimeCard
All-in-one time tracking software.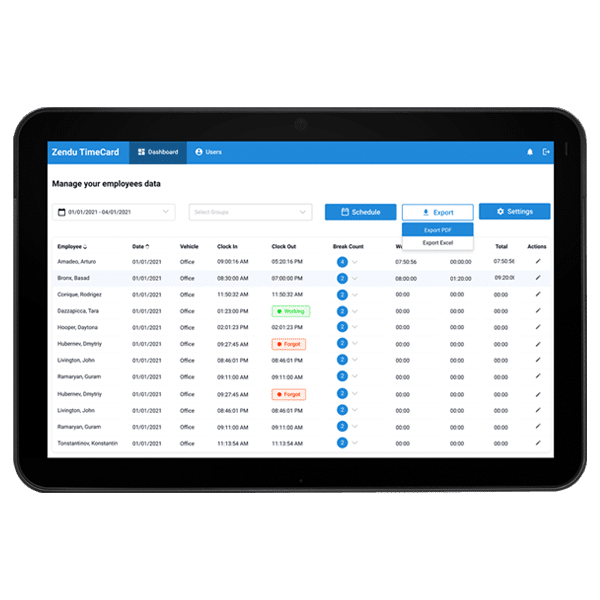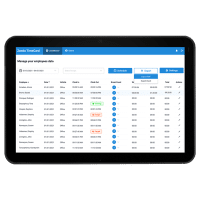 Time Tracking at your Fingertips
Forget mechanical time cards. Employees can now punch in and out using their phones. From the dashboard, you can set standard hours, breaks, overtime hours, set automatic weekly or daily reports, and see which vehicles or buildings employees are in.
Multi-Platform Usage
Use ZenduTimeCard on desktop, web, mobile, and for any browser.

Efficient Payroll Process
Save costs and time with automatic payroll calculations for each employee.
Full Team Visibility
Have a clear view of employee work hours, punches, breaks, and vehicle/zone.
Productivity Monitoring
For every driver, track the vehicle they are using, when they clocked in, when they clocked out, their break times, and whether they are currently working or forgot to clock out.
Increase Your Productivity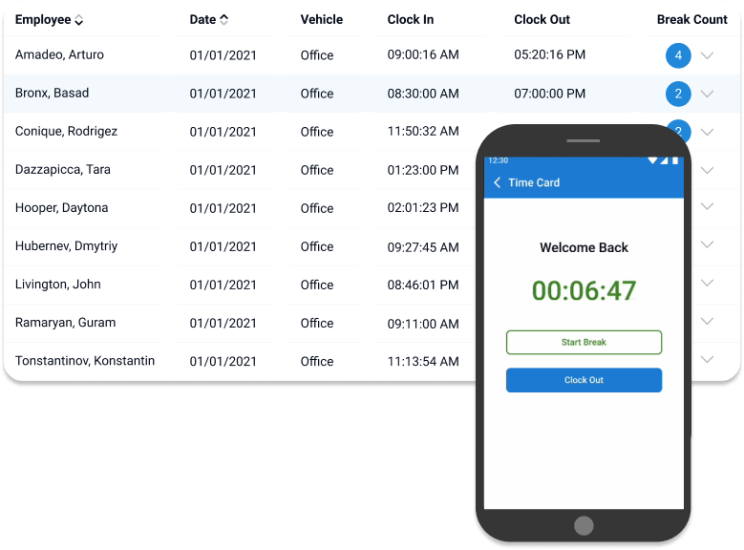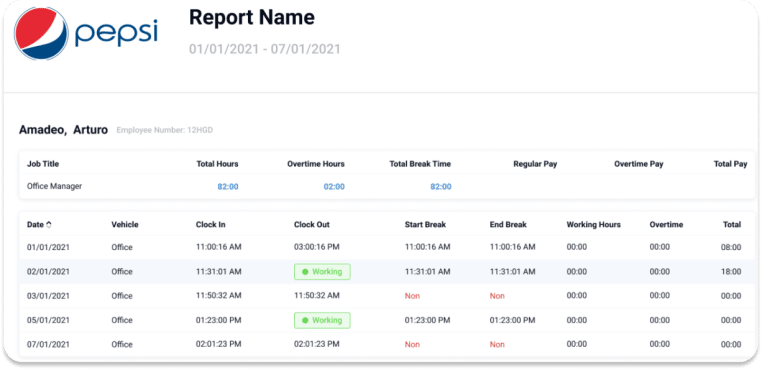 Excel and PDF Reports
Administrators can export their reports onto Excel and PDF. They can directly upload the Excel file into the payroll system for processing.
Explore Reports
Scheduled Reporting
Streamline your payroll reporting and auditing procresses with scheduled reporting. Schedule when you want the reports and automatically receive the files during scheduled times.
Schedule Your Reports Now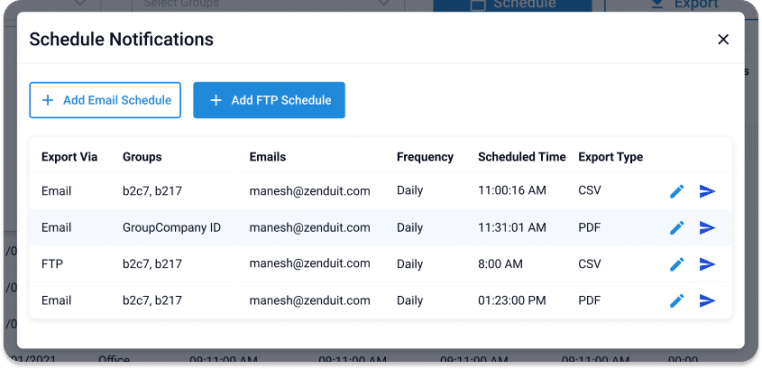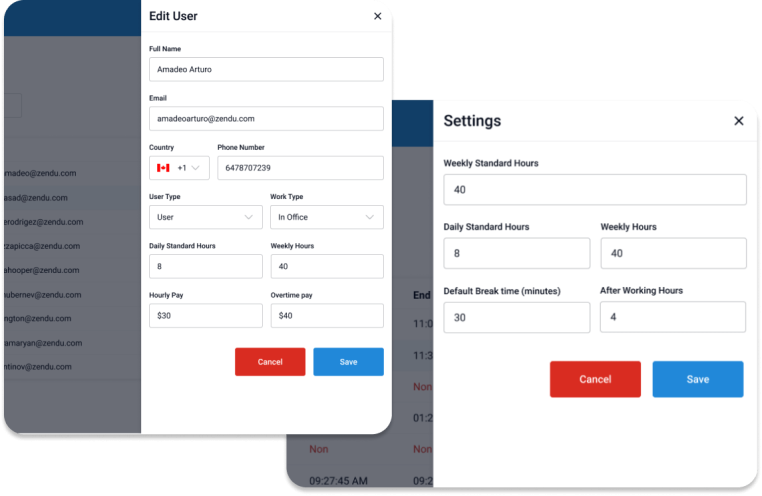 Customize as Needed
Set weekly and daily standard hours and lunch break minutes, as well as hourly and overtime pay. Apply these customizations for individual users or for groups.
Book a Demo
How it works?
Here's how you can use ZenduTimeCard for fleets.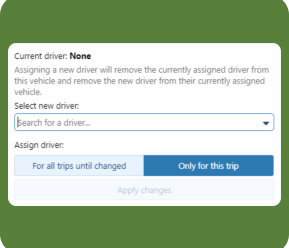 01
Fleets need Geotab and Driver ID systems in their vehicles. Geotab tracks vehicles while Driver ID punches drivers in and out.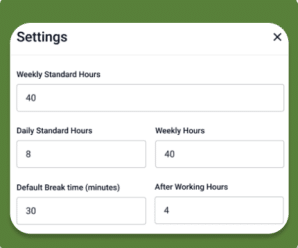 02
Install the Zendu TimeCard add-in on Geotab portal. ZenduTimeCard then collects Driver ID data and organizes them according to User Settings.
03
When a driver is assigned to a vehicle, they receive a text indicating that they're clocked in, when they take a break or clock out by clicking on a link.
More Features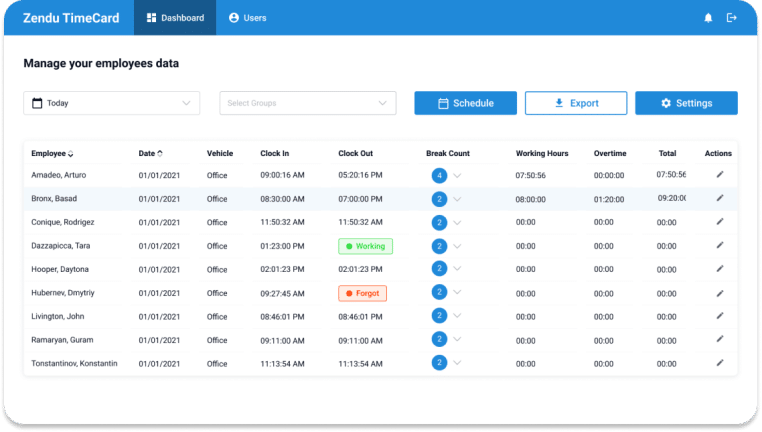 Reduce Paper Work
Remove the need for drivers to fill out paperwork, or digital forms, by allowing them to simply punch in and out with a mobile phone!
Payroll Integration
Utilize the generated reports to transfer all your employee payroll information to your company's preferred payroll processor.
Ensure Accurate Time Tracking
As drivers clock in right when they are assigned their vehicle and can easily clock out, the accuracy of the hours increases. Admin can edit punches when there are issues.