GPS Fleet Management Solutions Provide Big Savings
GPS Fleet Management Solutions Maximize Return with Big Savings
Reduce Fuel Costs: Idling, Speeding, Mileage
Thousands of vehicles using GoFleet's GPS fleet management solutions have realized significant cost savings. GoFleet offers the most extensive metrics available to help you effectively reduce poor fuel consumption. It is important to be proactive in keeping fuel costs down through managing driver behaviors such as idling or speeding. Our GPS fleet management solutions allow you to view this information in real-time within MyGeotab.
Track Fuel Consumption
GoFleet's fuel efficiency reports give side-by-side fuel consumption data for all the vehicles in your fleet. To help improve your fleet's fuel economy our GPS fleet management solutions keep track of driving behaviors that lead directly to increased fuel costs. You also have the ability to compare drivers or vehicles with one another to target specific improvement areas.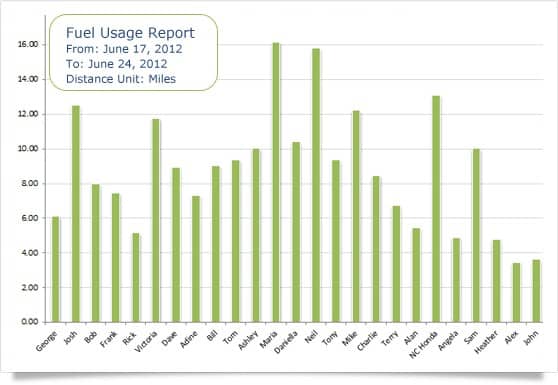 Improved Trip Planning with Route Optimization
Dispatch drivers more effectively through GoFleet's route optimization tool. This tool allows you to reduce fuel consumption, CO2 emissions, mileage, and increase the operational efficiency of your entire business. As a fleet manager or business owner, you know just how important it is to make fast and accurate deliveries while maintaining high customer service satisfaction.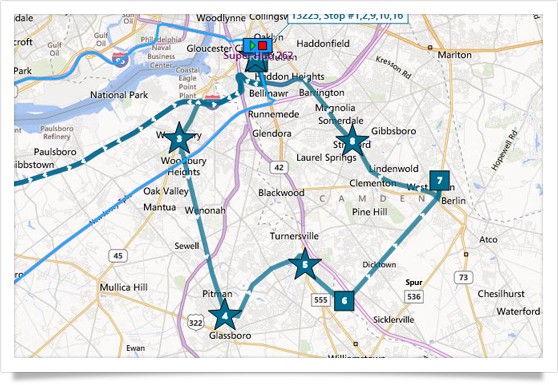 Vehicle Maintenance
Prioritize your vehicles for repairs based on their active diagnostic faults and other in-depth information derived from the engine through our GPS fleet management solutions. By focusing on predictive engine health, you will realize savings through being pro-active and working with your service technicians to pinpoint core problem areas.
Insurance Discounts
Insurance premiums increase as a result of speeding tickets, accidents, and other unexpected incidents. GoFleet's GPS fleet management solutions can help lower your insurance rates and even has a partnership with Liberty Mutual that could reduce your insurance rates up to 40%.
To learn more about how you can start saving with GoFleet's GPS fleet management solutions, contact one of our fleet consultants.