Geotab Updates (December 2015)
New updates to Geotab software applications and firmware.
Check your build number to verify whether the changes are reflected in your system by going to Administration/About. The build number shows the month of release, for example: 5.7.1512.xxx release/2015-12.
In this Edition:
Map Enhancements
Reporting Enhancements
Localization
Minor User Interface Enhancements
Firmware Notes
Map Enhancements
Geotab empowers fleet managers with several new ways to interact with the map.
Quick View for Individual Vehicle Trips: A new feature makes it possible to quickly view the different trips a vehicle has made on the map. The Trips History displays where a vehicle has been on a particular date. Putting your mouse over any trip in the left-side trip list will now highlight the corresponding trip on the map.
Note: A trip begins when the vehicle starts moving and ends when the vehicle starts moving again after a stop. Any idling is associated with the previous trip.


Figure 1: Mouse over a trip to view the corresponding route on the map.
Nearest Vehicle Toggle On/Off Added: Toggle action has been added to the Nearest map view option. In a map, left-clicking on a road, then selecting Nearest will show the nearest vehicles to that location in a tooltip.
When the button is toggled on, the tooltips and vehicle are shown. When toggled off, the vehicle remains visible on the map but the tooltip is hidden. The toggle prevents having to clear the map, which will be a time-saver for managers of large fleets.
One-Click Dispatching from Live Map: Dispatching has been simplified! MyGeotab users can now dispatch vehicles directly from the live map. Left-click on the map at a particular address, then click Dispatch vehicle here to send a dispatch text message to a driver using the Geotab Drive app or a Garmin device.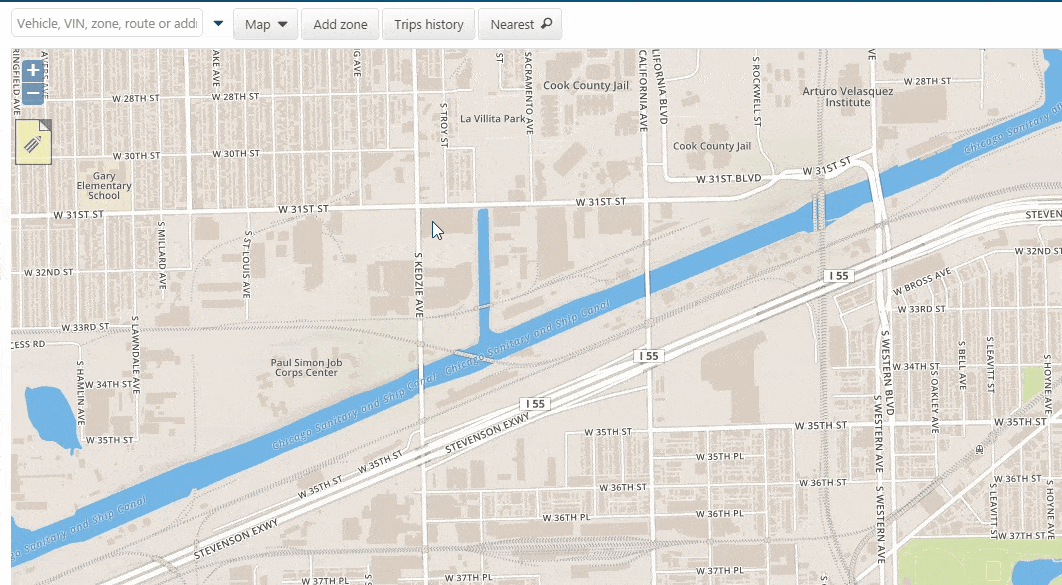 Figure 2: Send dispatch messages to drivers with a single click on the live map.
Google Street View Trip Replay: Enrich your knowledge of trips with Google Street View. See for yourself the routes your drivers are taking. Replay a trip through Google Street View using the Trips Street View Add-In — featuring pause, rewind, and skip ahead options. Once added into your database, you can view it under the Activity link. Go to the MyGeotab SDK Add-In examples page to download and extract the Trips Street View Add-In. *For more info on Geotab's Software Development Kit, read this quick overview: Learning the MyGeotab SDK.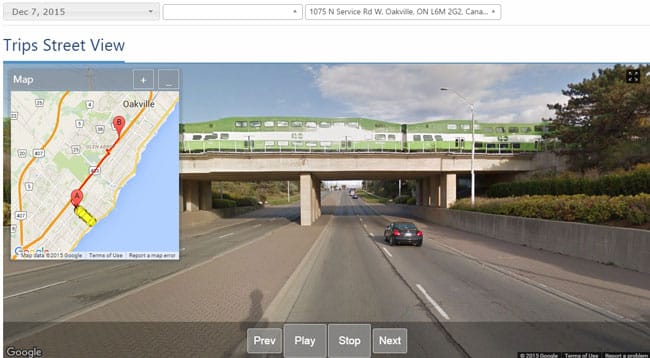 Figure 3: Experience a panoramic view of a driver's route with Trips Street View.
Reporting Enhancements
Geotab is always looking for ways to make it easier to examine and manage your data for fleet optimization. Recently, the following enhancements were made for MyGeotab reporting.
Fill-ups: You can now download, customize, create dashboards, and schedule Microsoft Excel reports for fuel fill-ups. New colored icons in the Fill-ups report show potential discrepancies, such as a fill-up being larger than the known tank size, mismatched locations, etc.
Note: This feature is in beta. These are just approximations.

Figure 4: Fuel discrepancy icons.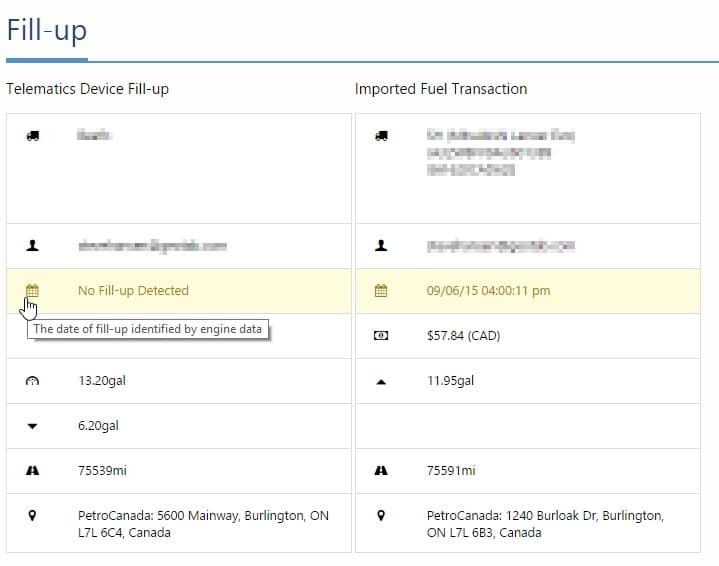 Figure 5: Fuel discrepancy details.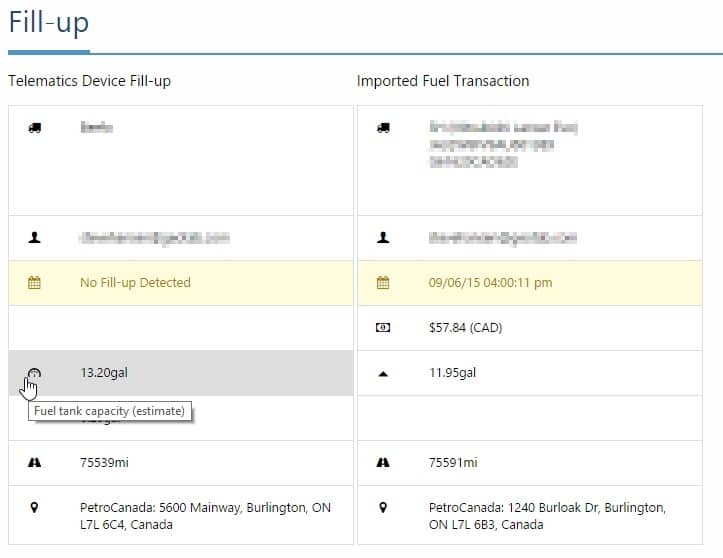 Figure 6: Fuel tank capacity estimates.
Start Day Option for Reports & Dashboards: To harmonize viewing and reporting, MyGeotab users can now set their preference for their week start day. To configure a user's preference, go to Administration > User, select the user, then click Options. At the Weeks starts on drop-down menu, select either Saturday, Sunday, or Monday. The chosen first day of the week is reflected in reports and dashboards.

Figure 7: Week start day drop-down menu.
Time Card Report: MyGeotab users can schedule Time Card Dashboard or email reports to run for device work hours. To enable this option, go to Administration > Reports > Report views and select the Built-in Time Card report. In the Dashboard or Email tab under Additional Report Options, click.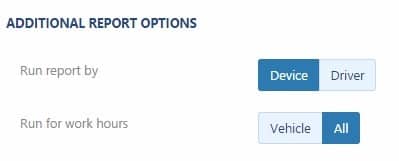 Figure 8: Work hour selection in Dashboard/Email report.
Localization
Some formatting adjustments were made to German and Japanese text.
Minor User Interface enhancements
Access and manage your groups more quickly with a revision to the way hierarchies are presented. For groups with large numbers of sub-groups, users can now expand and collapse those subsets.
Ability to edit dashboards now tied to "Change your own user options" feature setting in Security Clearances. Previously, In order to edit your own dashboard (Rearrange reports, add or remove remove reports) you need to have the clearance "Administer Users/Drivers" enable. Now users with the View Only clearance can edit their own dashboard.

Figure 9: Expand and collapse sub-groups.
Firmware Notes
Geotab releases new firmware on a quarterly basis. For the complete list of updates, please visit the Release Notes page.
Q4 2015:
Go7
New Version: 107.6.20/109.6.20 (Q4 FW)
Previous Version: 107.5.35/109.5.35 (Q3 FW)
Go6
New Version: 102.8.20 (Q4 FW)
Previous Version: 102.7.35 (Q3 FW)
Main Features:
Support for WWH OBD (EU Region) Data (including Status and Fault data)
Numerous fuel improvements including support for E85/Flex Fuel, enhanced EU fuel support and improved reliability of fuel level data around fill ups
Increase ODO support (ex. Fiat 500, numerous other EU vehicles)
Support to bypass Accelerometer calibration
HID RFID Trigger support
Enhanced Hybrid/EV data support (Charging/battery/current status)
Fuel units at IGN OFF fix
Fuel usage for flexible fuel vehicles using ethanol
Renault/Smart Passenger Seatbelt
Main Fixes:
All fixes from equivalent Aug 2015 version (107.5.40/109.5.40/102.7.40)
Alternative Reverse detection
Iridium Emergency fixes
Add Z to accident level event to detect rollover
WiFi and cellular failover improvements
VW Data for EU/SA
Add support for WWH OBD
Intermittent Logic improvements for J1708
HID RFID Trigger
Only process Fuel Level with IGN ON (EU Fuel Fix)
DTC UART message support for Third Party devices
Support to bypass Accelerometer calibration
Improve reliability of fuel level data around fill ups
Add Hybrid/EV Charging Status
Fix BMW alarm on door lock issue
Questions or Comments?
If you have any comments or questions, please email: [email protected].
For more information on our devices and software, refer to our Product Guide, available at https://www.gofleet.com/support/product-guide/.
Source:
Original Post by: Angie Milne, Solutions Specialist at Geotab
https://www.geotab.com/blog/geotab-updates-preview-december-2015/