FAQs – Asset Tracking Services
What do warehouses, schools, and construction sites all have in common? All of these places have valuable assets lying around. In order to protect and control these assets, people started using asset tracking services.
Here are some of the FAQS for asset tracking services.
What are asset tracking services and how does it work?
Asset tracking services manages a business's tools or inventory. Management can include anything from locating to labeling assets.
There are typically three ways where this works – either by barcode, sensors, or tags.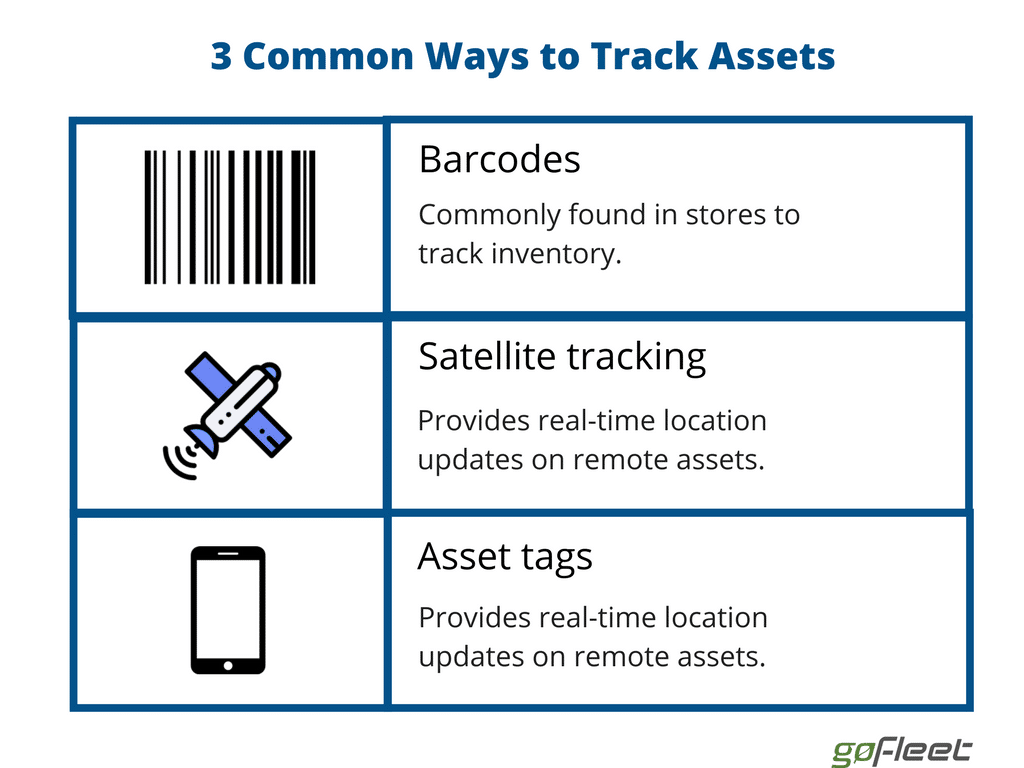 Barcode
Barcode tracking is probably the most common asset tracker. People use it all the time. For instance, stores would attach barcodes to keep track of their stock.
Sensors
Sensors are another way to track assets. Some sensors are attached to an asset through hardwiring, while others sensors are easily screwed onto the asset. Once attached, the sensor uses satellite to locate and follow the asset.
Tags
Tags are very similar to sensors. Like sensors, tags are easily attached to assets. The main difference is that tags send data to a receiving device. For instance, some tags use Bluetooth to send data to phones.
What can asset trackers do?
The top 3 uses for asset tracking services include location tracking, geofencing, and environment sensors.
Location tracking
Location tracking is still the biggest reason why people use asset tracking services. Asset trackers provide real-time accurate location updates, which improves asset management.
Geofencing
Geofencing is a tool where users can draw zones. When assets enter or leave these zones, an alert is triggered. These alerts are helpful for preventing theft.
Environment sensors
Besides location data, asset trackers can collect other data points such as motion, light exposure, or temperature. Some businesses came up with creative ideas to use these data points, such as using motion sensors to create reports on how often the assets are used.
What are some real-life applications of asset trackers?
Case study – facility
Issue:
Some facilities process and ship hundreds of inventory. When facilities are large scale, they run into issues such as lost inventory and poor asset management.
Solution:
Bluetooth tracking tags are a great tool to improve asset management. Facilities frequently install Bluetooth tags to track inventory from manufacturing to shipping.
After installing Bluetooth tags, employees were able to quickly locate inventory on their phone. Also, before sending out the order, the tags confirm that all items in the shipping order have been loaded into their truck. As a result, the Bluetooth tags decrease missing inventory and increase productivity flow.
Case study – construction site
Issue:
The average construction job takes several months. Because constructors take a while to complete a job, a lot of them are required to leave equipment on
site. This makes their equipment an easy target for thieves. In fact, a recent example happened in Gatineau, where thieves stole a $160,000 lift from a site.
Solution:
Construction companies are installing sensors to monitor assets. A popular technique is drawing a geofence zone around the construction site. If an asset is stolen and taken off-site, then an alert is triggered. From here, the company can share live location data with the police to quickly recover the stolen asset.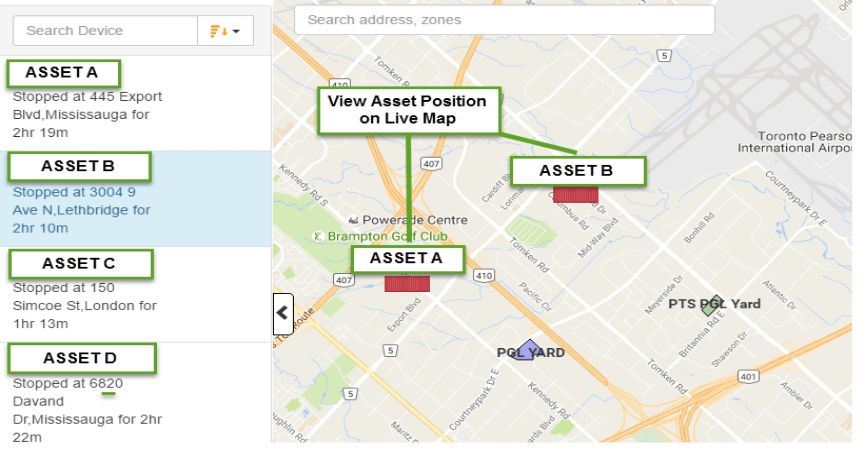 Links