PoppaCorn: Real-Time Vehicle Location, Reduced Idling Costs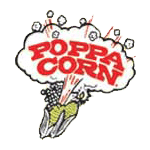 The Company
PoppaCorn Corporation started in 1995. Over the years, the business has grown to become a concession industry leader. Poppa Corn is committed to superior customer service and staying on top of the diverse markets they serve. Poppa Corn started out small and grew quickly but were sure to never lose sight of the most important element of their business, their customers.
The Opportunity
It is the dedication to customer service, need for real-time vehicle location, and fuel consumption that led PoppaCorn to find a GPS tracking, fleet management solution to improve the management of their fleet. Being an industry leader and wanting to stay that way, PoppaCorn had high expectations for how GPS fleet tracking could further optimize their business.
The Success
Implementing the GoFleet system has allowed PoppaCorn to determine real-time vehicle location at all times and decrease their idling times. There is no more guessing when something will get delivered or having to call drivers to know their location. All this information is easily accessed in one place. It has also protected the company in many emergency situations.
"If a friend was interested in the system, I definitely would encourage him/her to go forward with it because the system makes sure that the drivers are accountable for how they handle the vehicles. It helps us see where we could make some savings and where our vehicles are at all times. It has saved us in many emergencies." States Veronica Kukkola, Customer Service at PoppaCorn.
From the Fleet Manager:
"From the start, when the sales rep. showed me the features, Gary assured me that the devices would be very easy to install and the website was going to be very easy to navigate. I was doubtful seeing that the system had so many features. But he was right. The devices were easily installed and I was able to download my customer zones in a snap. It's very easy to change the zones as required and with Emile from support I was better able to understand the reports better. He is always available to answer my questions and he does so clearly and patiently. As for my sales rep, Gary is always there for me as well, if support happens to be busy, he is able to answer my questions and make adjustments to my billing, etc. GoFleet is a great company to work with. I would definitely recommend them to anyone who needs this service and I have."
Featured Products