New Product Update Notes: June 2023
Mississauga, ON – June 30, 2023 – Welcome to our monthly product updates blog post for the month of June. Experience the revolution in fleet management with ZenduCAM's latest update, offering a streamlined and action-centric user interface. Simplify your tasks and save time with a single-tap navigation, seamless trip management, and interactive map-based trip analysis. Track device status, driver assignments, and real-time location effortlessly. Automate fleet management with advanced rule setup, including multi-rule conditioning and SMS/email notifications. Evaluate and improve fleet safety with customized scorecards and targeted coaching management. Streamline event handling with enhanced exception management, allowing bulk actions and proactive coaching. Discover the power of ZenduCAM's June updates, empowering your fleet with efficiency, safety, and productivity.
New revolutionizing action-centric user experience for ZenduCAM
We are excited to announce our latest update for ZenduCAM, which aims to transform your experience into a more action-centric and streamlined process. With this exciting development, ZenduCAM allows you to easily navigate the platform with a single tap, making fleet management tasks simpler and more efficient than ever before. The enhanced interface offers seamless trip management, eliminating the need to switch between screens. You can effortlessly view and analyze trip data from an interactive map, improving efficiency and saving time. The update also features a sleek design and intuitive controls, demonstrating ZenduCAM's commitment to user satisfaction and productivity. This game-changing update empowers you to perform fleet management tasks with ease and take immediate action.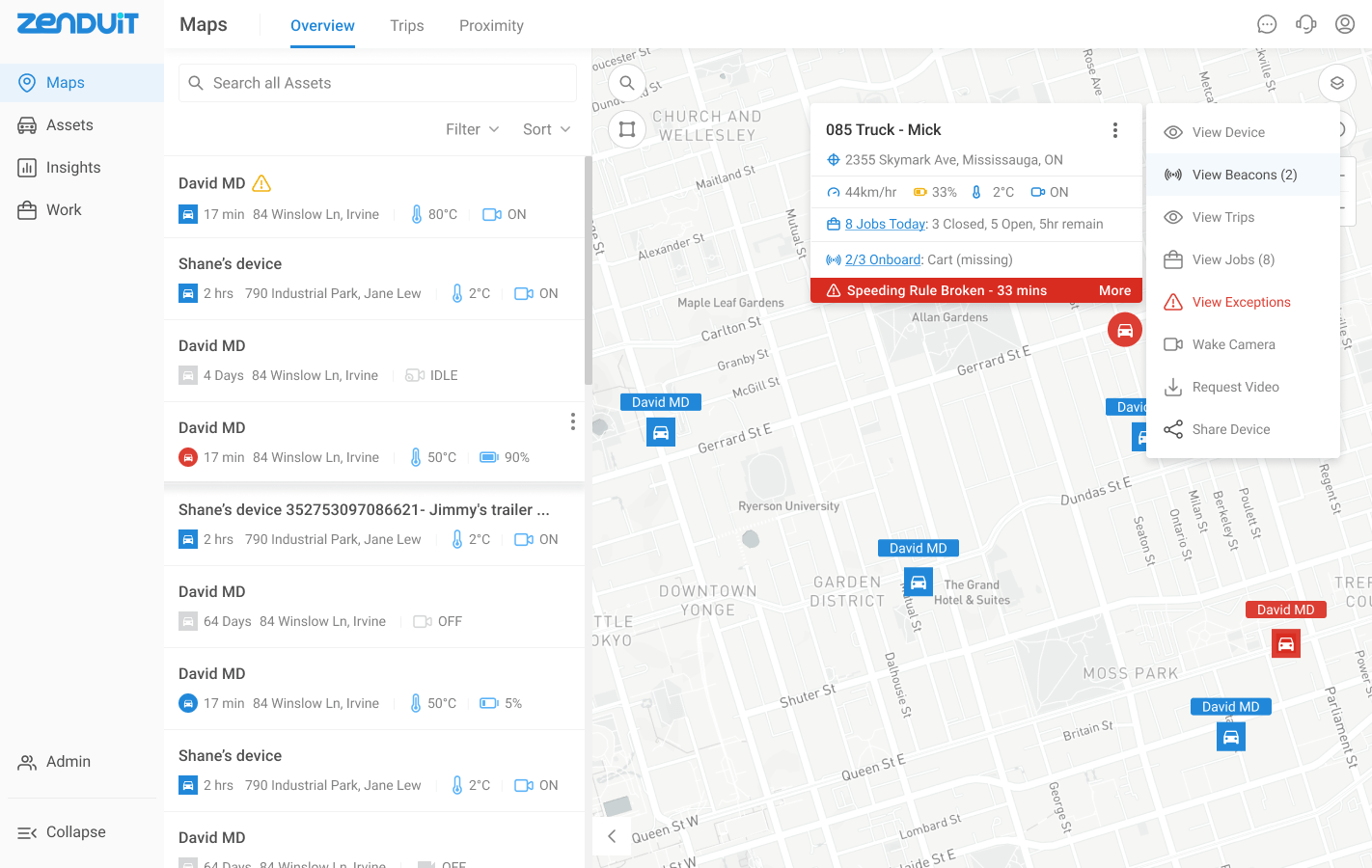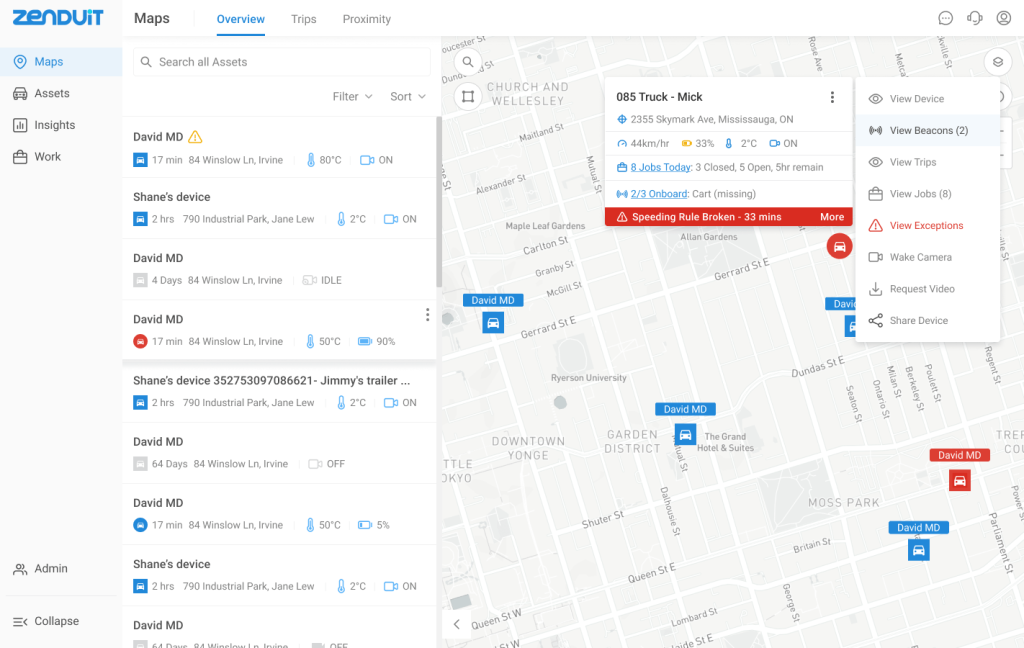 Enhanced device status and location tracking capabilities
The new update has transformed the device monitoring and location tracking capabilities of ZenduCAM. The improved user interface provides real-time insights into the status of vehicles, the assigned driver, and whether they are in motion or stationary. You can easily track the current location and destination of your vehicles, gaining a comprehensive understanding of your fleet's status. These updates provide users with valuable information for effective fleet management.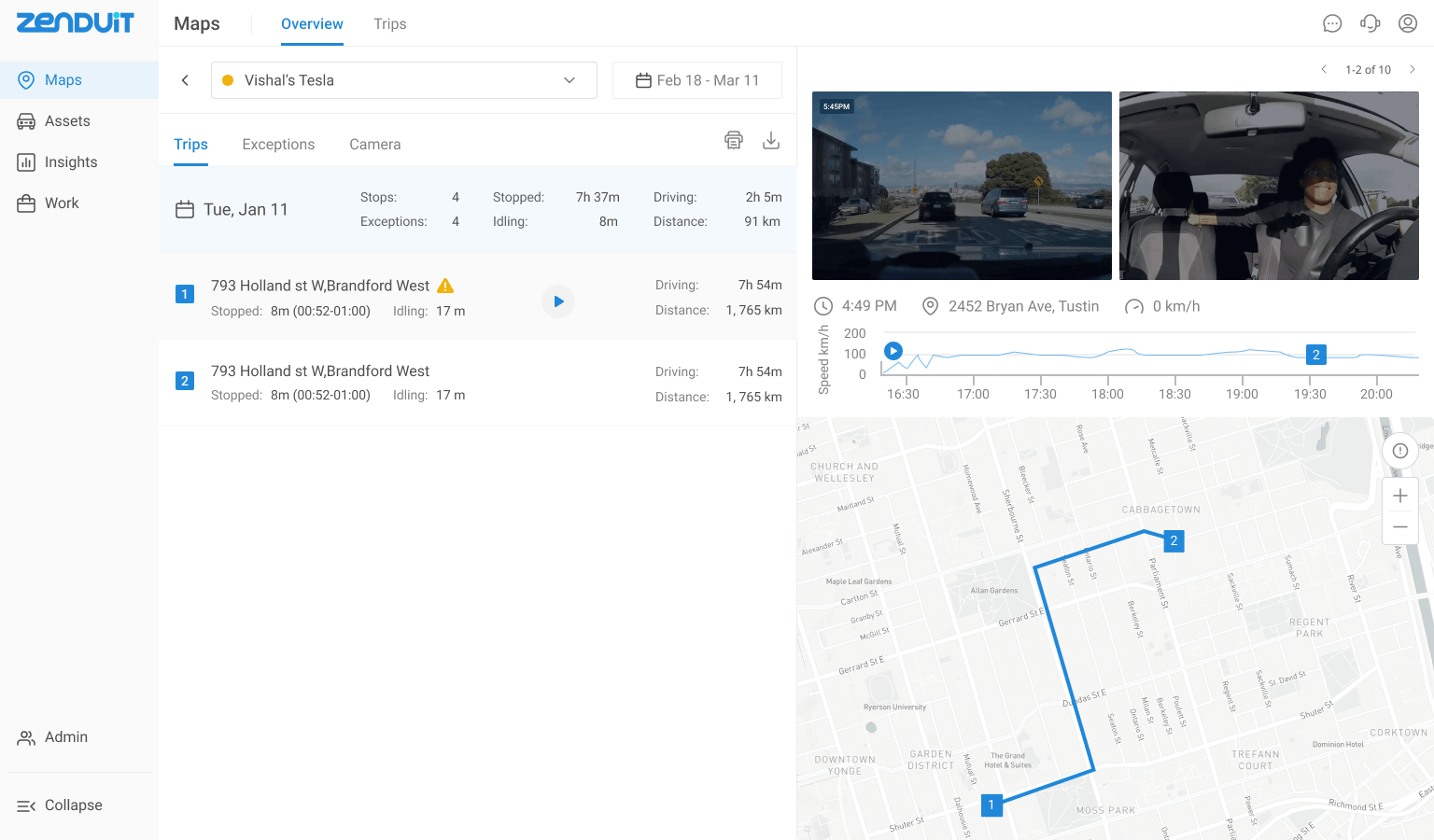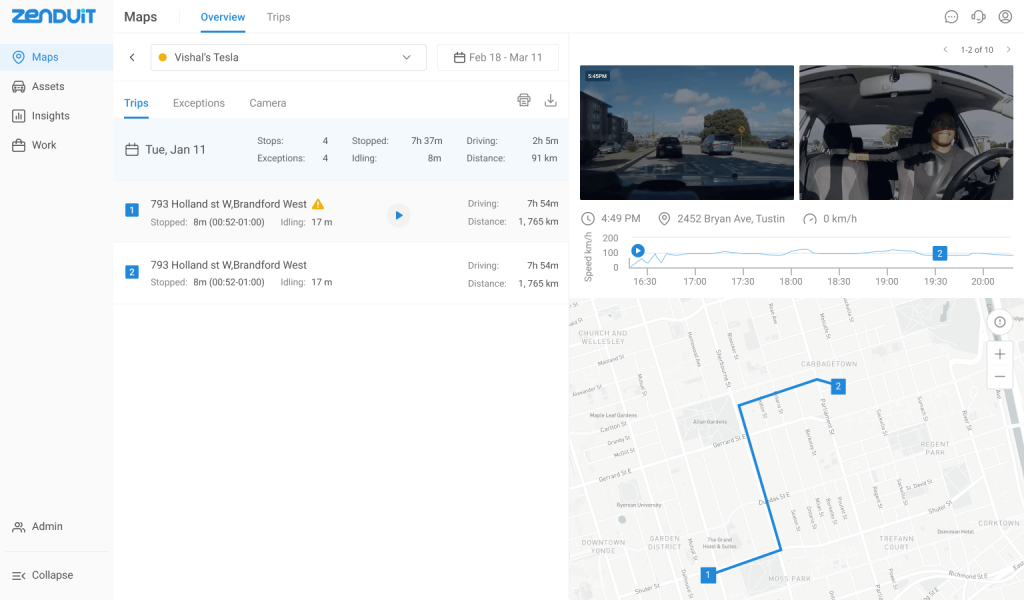 Advanced rule setup for enhanced fleet management automation
The new update introduces significant improvements to ZenduCAM's rule setup capabilities. With support for multi-rule conditioning, you can now configure complex rules to trigger specific actions. This includes expanding the available actions to include SMS and email notifications, allowing you to send messages directly to drivers or customers in response to geofence-related issues and activities. Additionally, users have the flexibility to send notifications to multiple recipients based on predefined conditions. These advancements empower fleet managers to automate processes, improve communication, and streamline operations.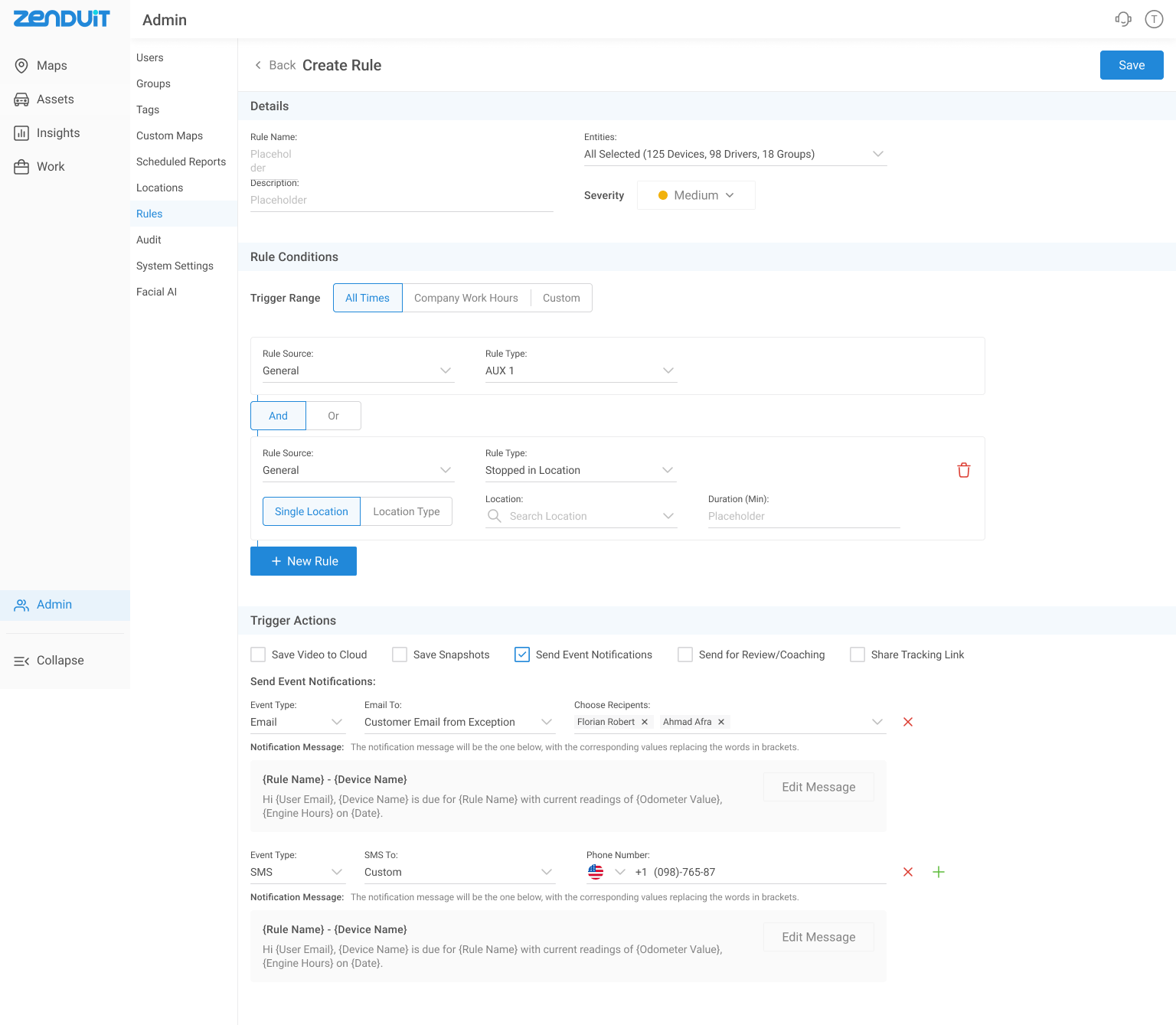 Enhanced safety management tools for improved fleet performance and scoring
ZenduCAM's new update introduces advanced safety management features, empowering fleet managers to define specific rule sets that drive scoring and fleet performance evaluations. You can customize your drivers' scorecards by selecting and modifying rule sets to align with their safety objectives. This flexibility allows for the addition or removal of rules, ensuring a tailored approach to the scorecard. These enhancements enable fleet managers to effectively track and evaluate safety performance, promote a proactive approach to driver safety, and reduce risks.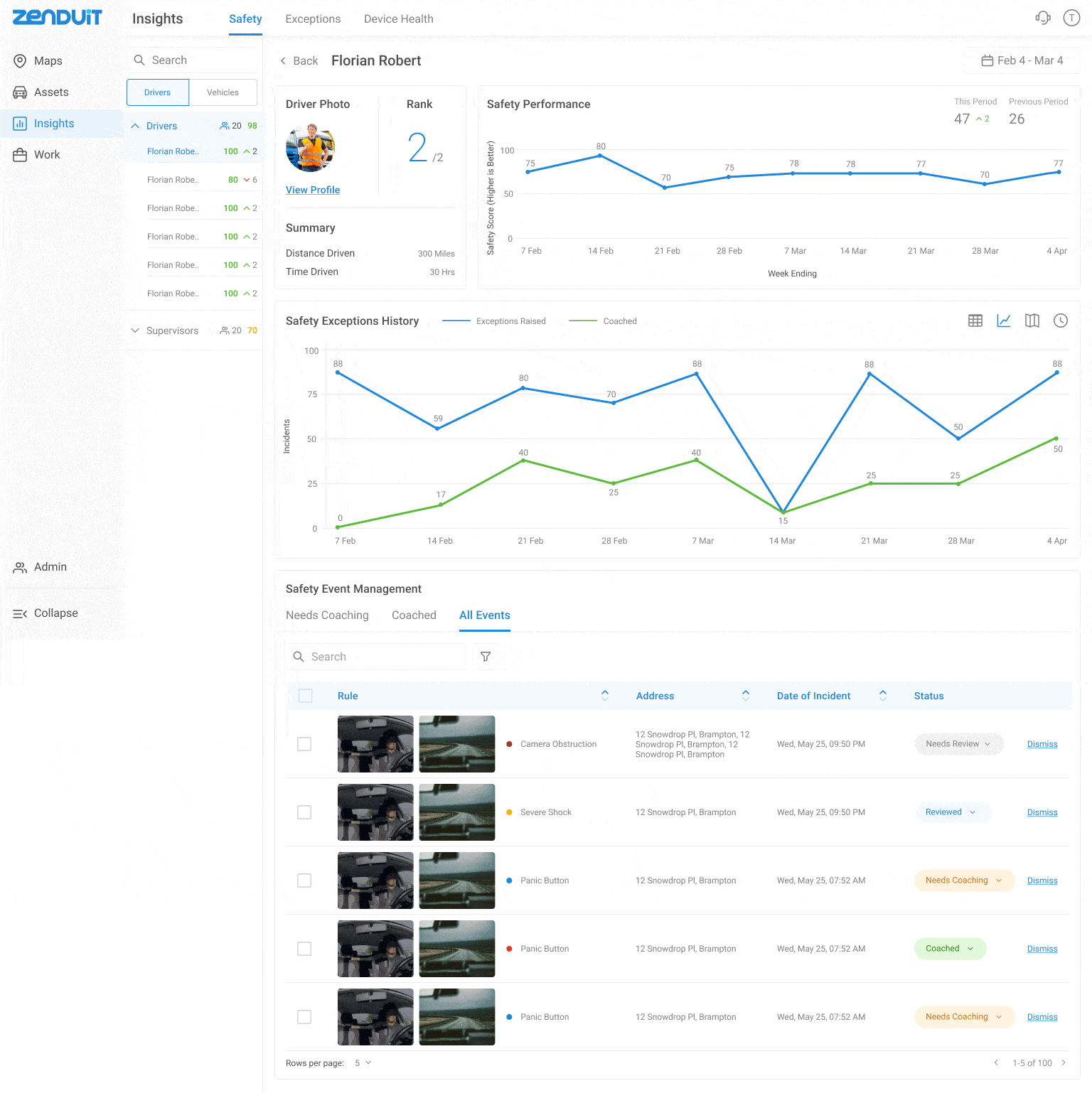 Advanced coaching management for targeted driver improvement
ZenduCAM enhances its coaching management feature by providing fleet managers with the ability to assign supervisors to specific drivers. This streamlined approach allows supervisors to focus on a designated queue of drivers within their department, ensuring personalized attention and effective coaching. Furthermore, specific rules can now be escalated directly to the "needs coaching" stage, bypassing the standard review process. This enables prompt notification of drivers, facilitates immediate corrective action, and promotes continuous improvement.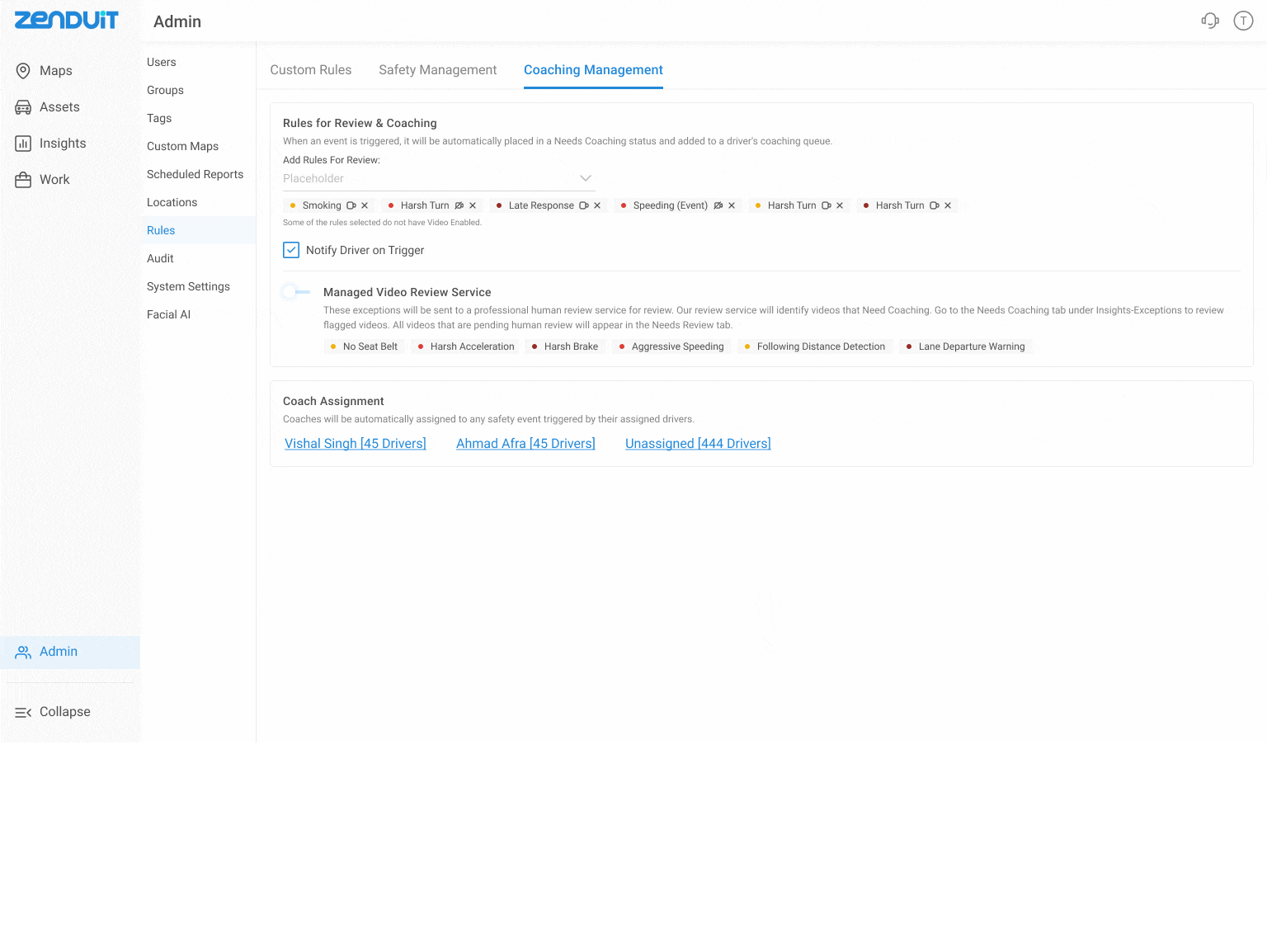 Enhanced exception management for streamlined event handling
ZenduCAM introduces a new layout for exception management, designed to simplify event handling and coaching processes. Fleet managers can now take action on exceptions individually or in bulk directly from the exception page or the product page. This allows for the efficient mass application of coaching strategies, eliminating the need to address each event individually. The enhanced exception management feature enables fleet managers to proactively address and coach events, ensuring optimal fleet performance and productivity.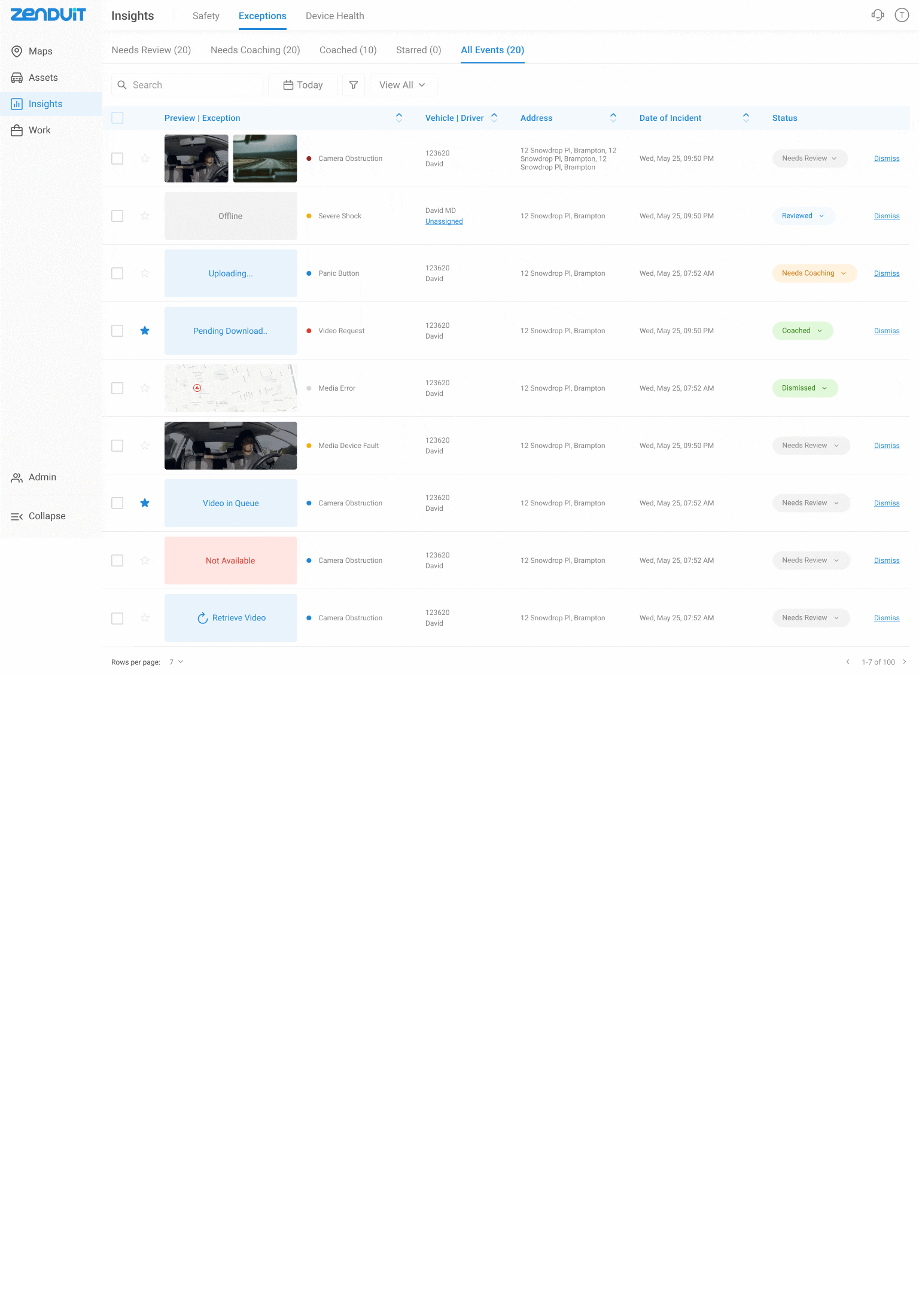 About GoFleet
We don't just provide another GPS fleet tracking system. We are in the business of providing you with telematics solutions that ultimately, improve your bottom line while increasing your operational efficiencies and the safety of your workers. Our fleet consultants work with you to understand your business in order to implement solutions based on everyday pain areas and industry best practices. Of course, it helps to have the industry's most powerful and reliable GPS vehicle tracking system, but the real value is in our customer service. Let us show you the GoFleet difference.
GoFleet – Connected Intelligence, Smarter Solutions.