GoFleet Attending The Ontario Transportation Expo!
GoFleet Attending The Ontario Transportation Expo!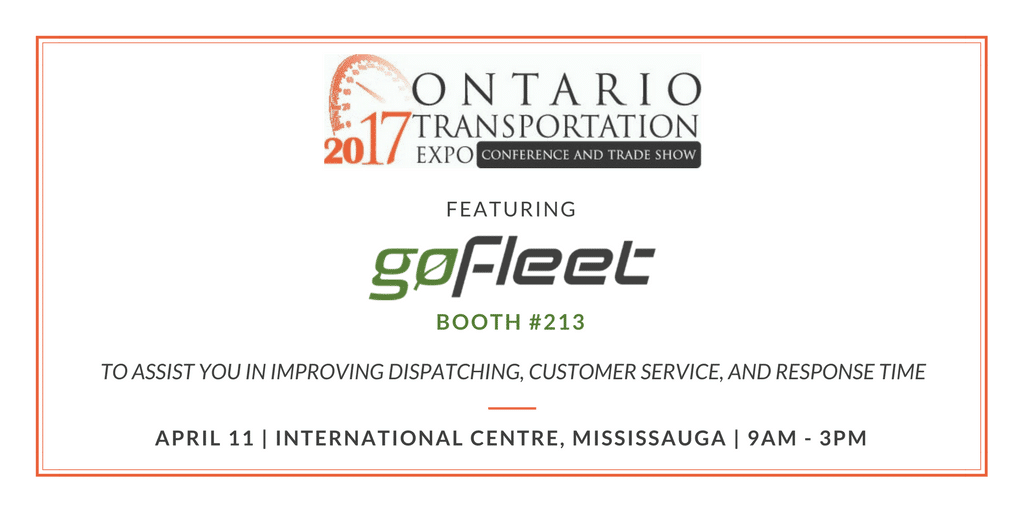 We're happy to announce that GoFleet will be participating in this year's Ontario Transportation Expo! Taking place on April 11th, this must-attend event is organized by three participating associations – the Ontario Motor Coach Association (OMCA), the Ontario Public Transit Association (OPTA) and the Ontario School Bus Association (OSBA).
It is a unique opportunity for employees of companies that operate buses and for manufacturers/suppliers and other related to these industries, to get together and explore better ways of serving their transportation customers in the future.
This year at our booth, you can expect to see all of our latest products to help with dispatching, customer service, and response time, meet with our knowledgeable team and be entered for your chance to win an iPad!