Mississauga, ON – November 30, 2022 – Hello Everyone, New Year, New ZenduCAM, We are excited to announce new UI revamp updates for our ZenduCAM solution. These updates vastly improve the overall solution experience for the user and add multiple features and performance insights.
Available December 2022: ZenduCAM – New ZenduCAM Beta Rollout
In the new update, we have implemented a total UI revamp of ZenduCAM where new functionalities have been added and existing features are improved. ZenduCAM Beta will be rolled out in the week of 19th December. Enable ZenuCAM Beta on your system and give us your feedback!
Available November 2022: ZenduMaps – UI improvements and additions of additional features for Maps
With the new update, we have improved the functionalities of maps where users view trip summaries, location visits, and proximity pages for identifying vehicles that took trips in a specific area.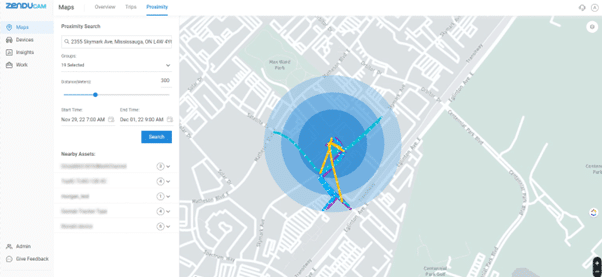 Available November 2022: Zendu Maps – Creation for geofence for Maps
Administrators can now create custom zones by simply clicking on the create zone button in the Location menu. They can create the zones in either circle or polygon and select the radius and transparency based on their preferences. Custom information such as Name, Group name, type of customers, and other key customer details can be added while creating the zones.
Available November 2022: ZenduCAM – Updated customer trips dashboard for detailed trips overview
We have updated the customer trips dashboard in ZenduCAM. This allows users to track their fleet trip data with easy segregation By customers, By vehicles, and By jobs. Users can also click on the trips to view the arrival and departure details along with the duration of the trip.
Available November 2022: ZenduCAM – Addition of preview option for all forms
With the new update, users can now preview the form they have selected with the new preview button. Key details such as data input and signature are visible without opening the whole form.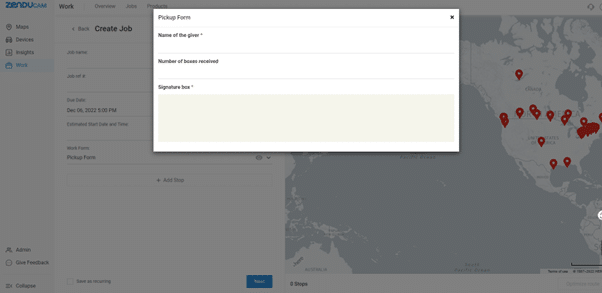 Available November 2022: ZenduCAM – UI update for device sharing menu
We have updated the device-sharing menu UI and functions. With the new update, Users now will also be able to edit the existing sharing for the privately shared device.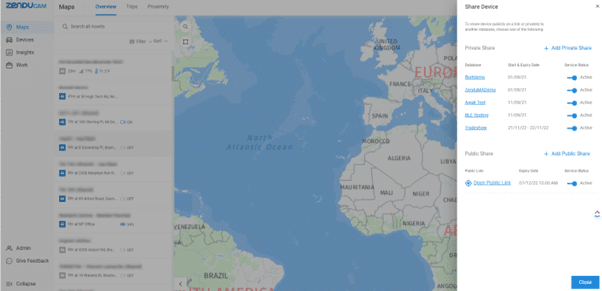 Available November 2022: ZenduCAM – Addition of collapse option
With the new update, we have added a collapse option for all the devices. Users can click on the collapse option to view quick information about temperature and other key details based on the device category.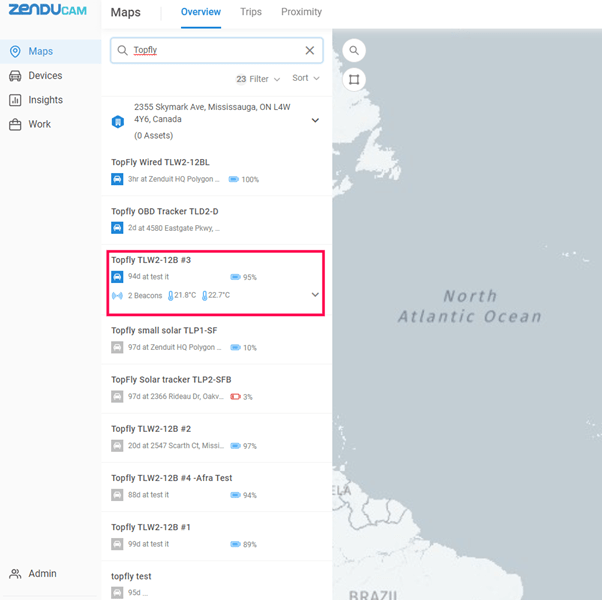 About GoFleet
We don't just provide another GPS fleet tracking system. We are in the business of providing you with telematics solutions that ultimately, improve your bottom line while increasing your operational efficiencies and the safety of your workers. Our fleet consultants work with you to understand your business in order to implement solutions based on everyday pain areas and industry best practices. Of course, it helps to have the industry's most powerful and reliable GPS vehicle tracking system, but the real value is in our customer service. Let us show you the GoFleet difference.
GoFleet – Connected Intelligence, Smarter Solutions.