Product Update Notes: April 2021
New products and features are being developed to improve fleet management capabilities as well as fleet efficiency.
Mississauga, ON – April 29, 2021 – There are numerous updates for the ZenduCAM/Trax and ZenduOne platforms. These updates will include new synchronous video and speed or acceleration graphs, location sharing, dashboard updates and more.
ZenduCAM/Trax
The ZenduCAM/Trax platform will have numerous updates to help allow managers of fleets to better understand the driving behaviour of drivers who are completing routes, in addition to sharing certain route information with customers
Coming Soon: Synchronous Video and Speed/Acceleration Graph
This update will allow managers to better follow along with triggered events or live-feeds of drivers. When a user decides to play the video recorded, they will be able to see the speed of the vehicle on a chart to easily check the drivers speed during a specific moment in the video footage.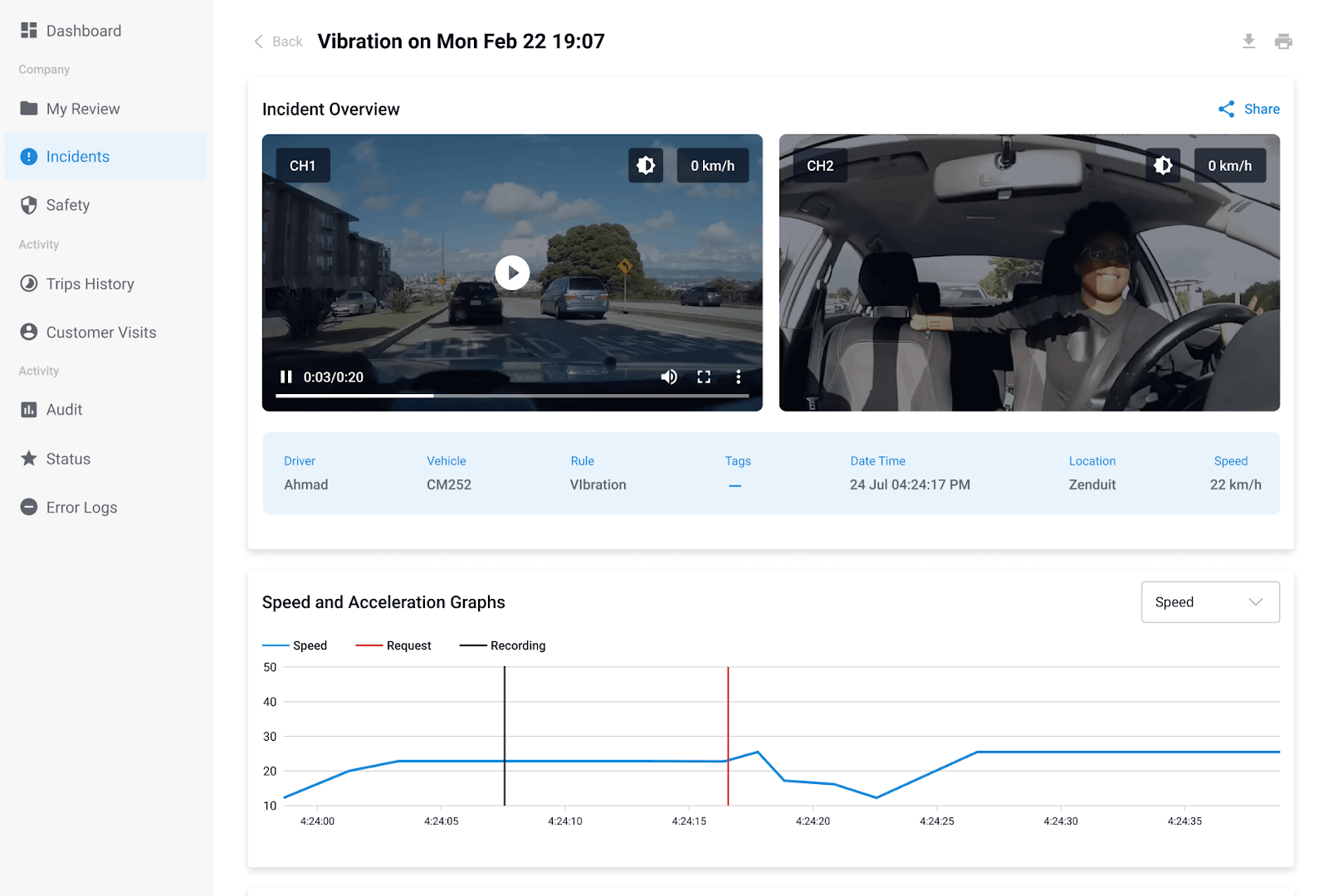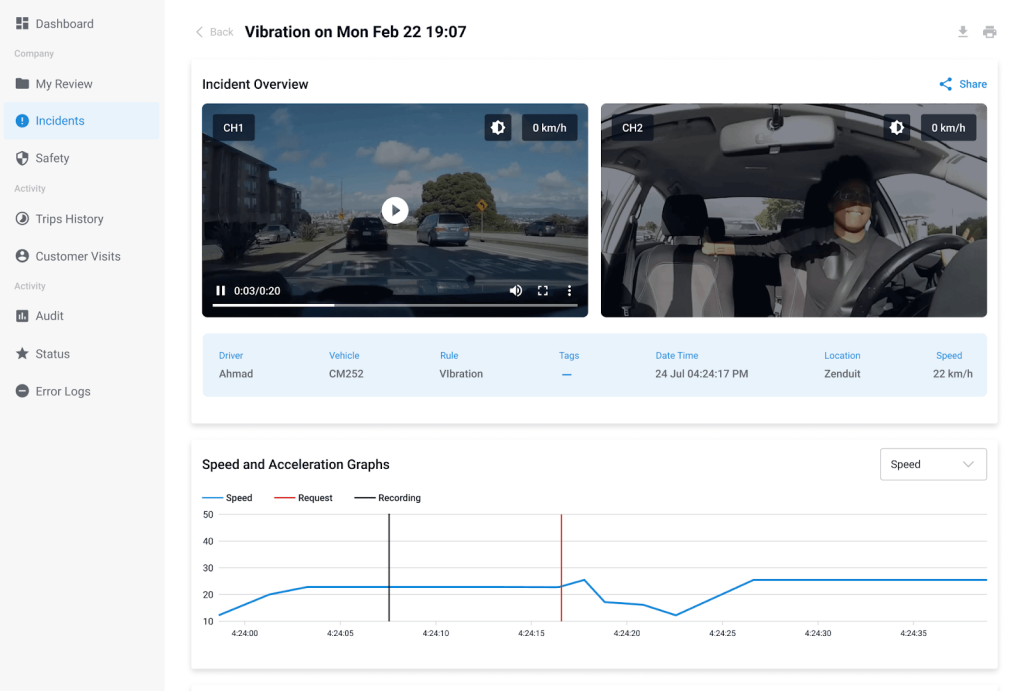 Coming Soon: Share Location Update
To help provide more insight to customers, soon managers will be able to share the location of a vehicle or load. Allowing for the customers to have an accurate estimated time and distance until the end destination is reached.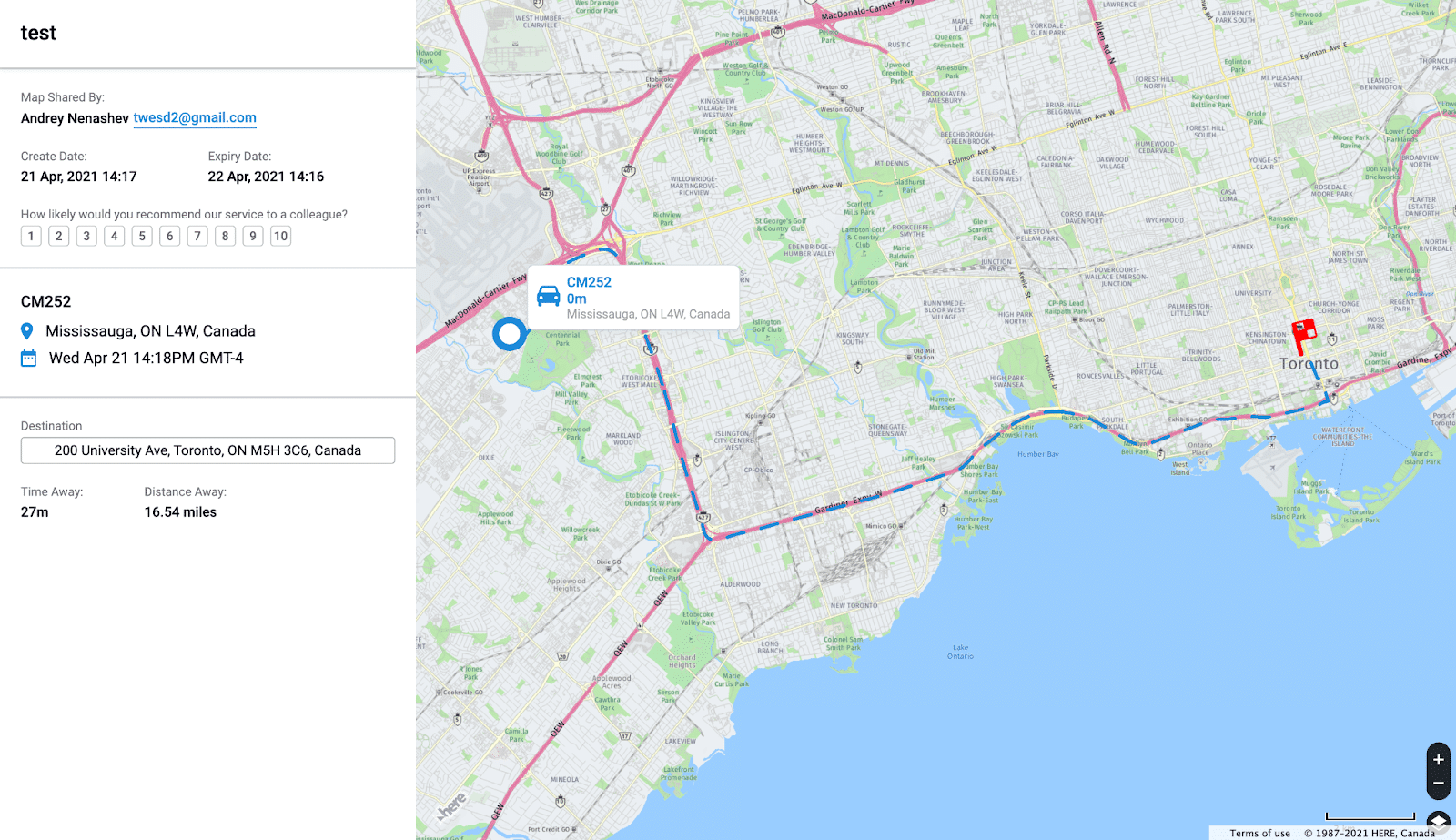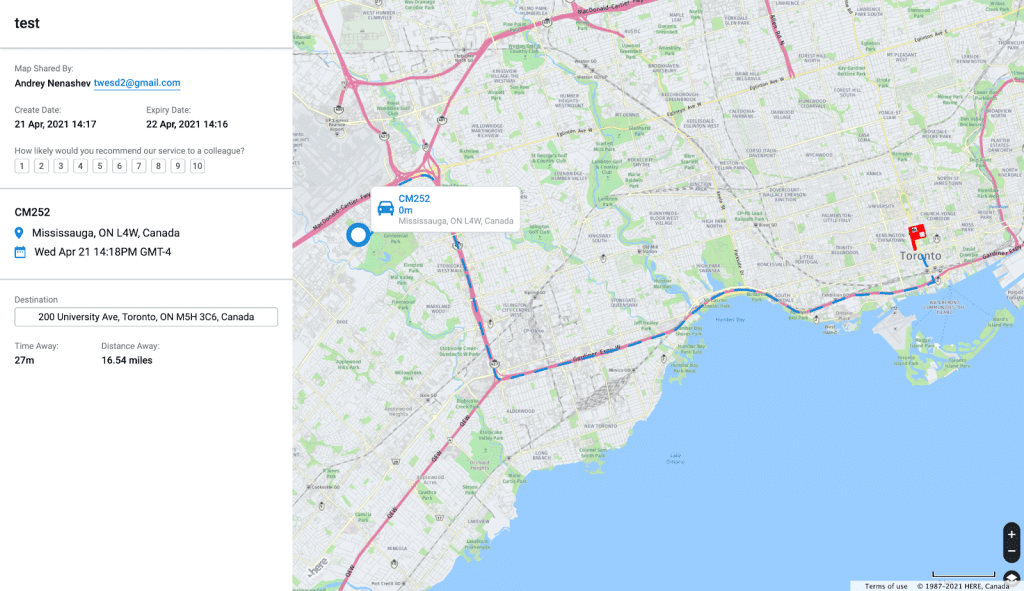 ZenduOne
There are various dashboard UI updates for driver scorecards to help users better visualize how their fleet is performing. This will ultimately help managers make better decisions.
Coming Soon: Dashboard UI Updates and New Features
We have updated the UI of the dashboard in ZenduOne as a reporting feature where you can have an overview of the reports such as the driver scorecard to make informed business decisions.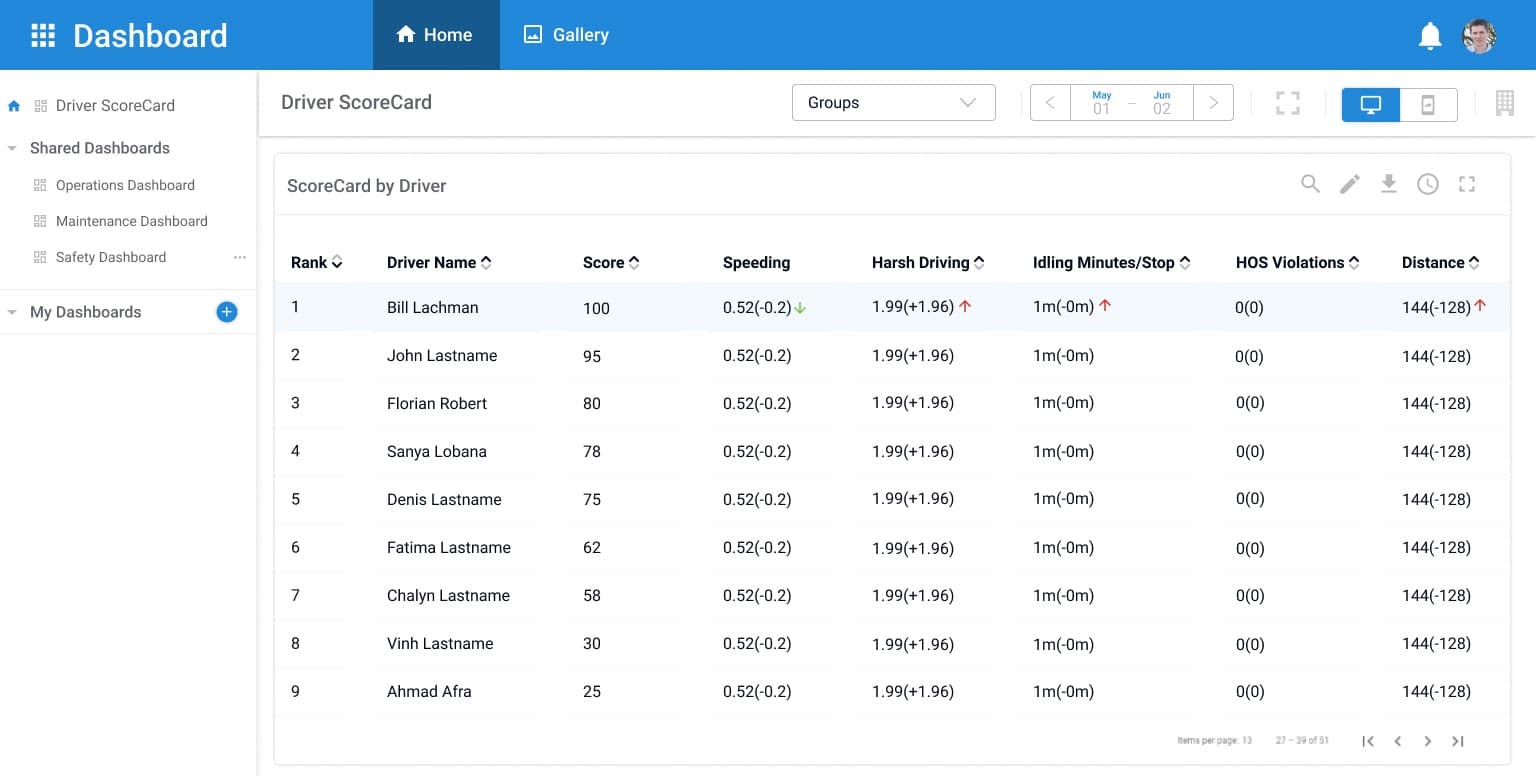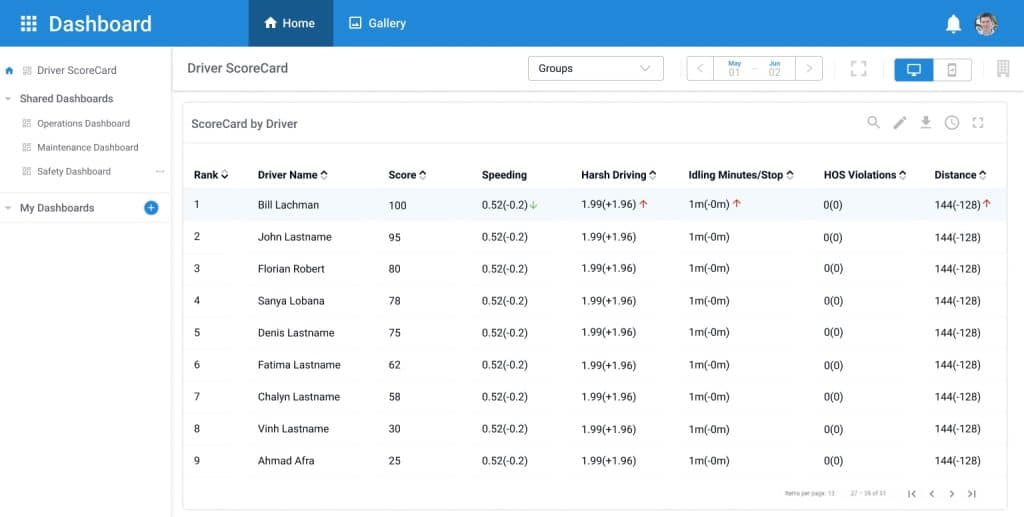 The reports will be available through customizable widgets where you can export them as excel reports.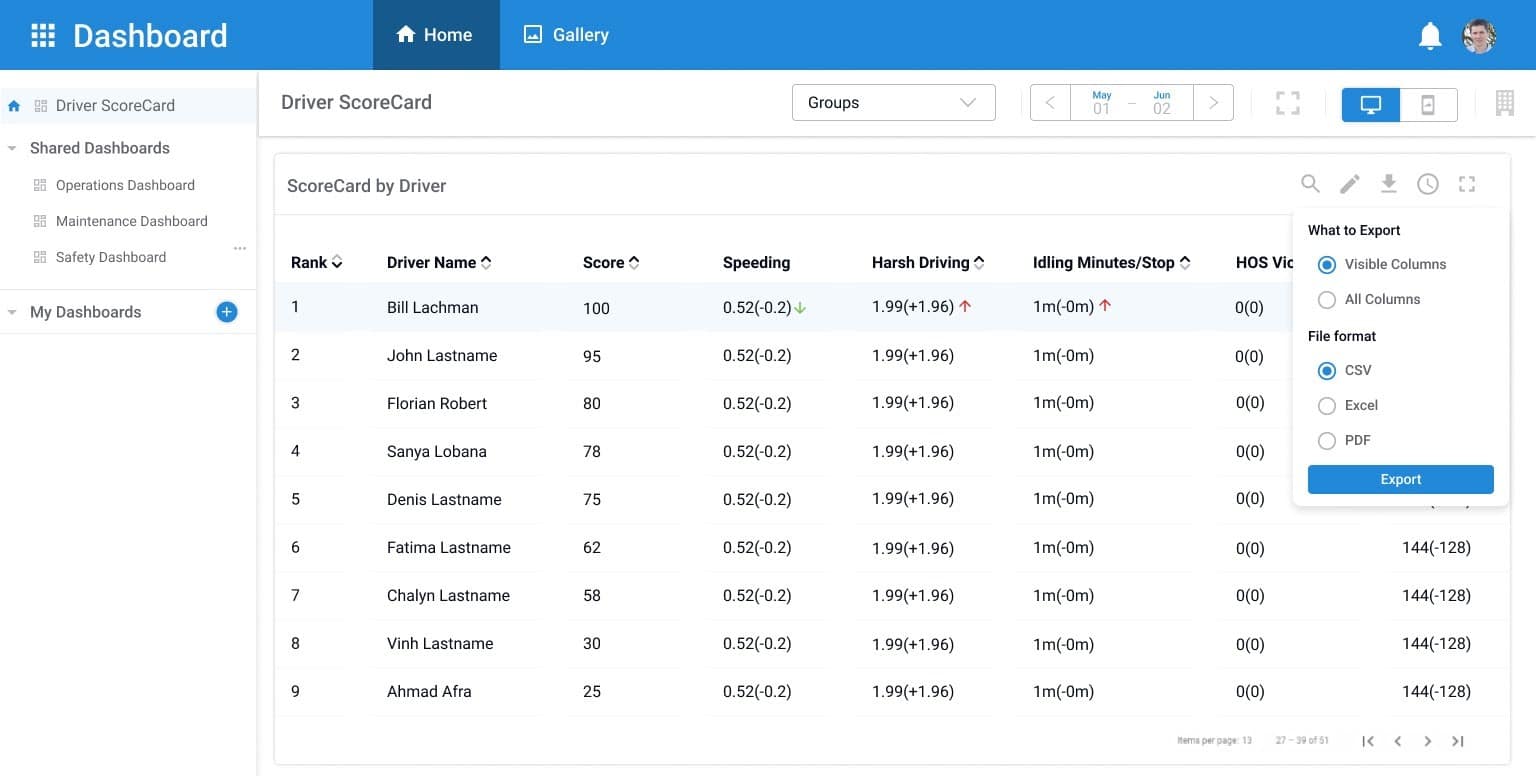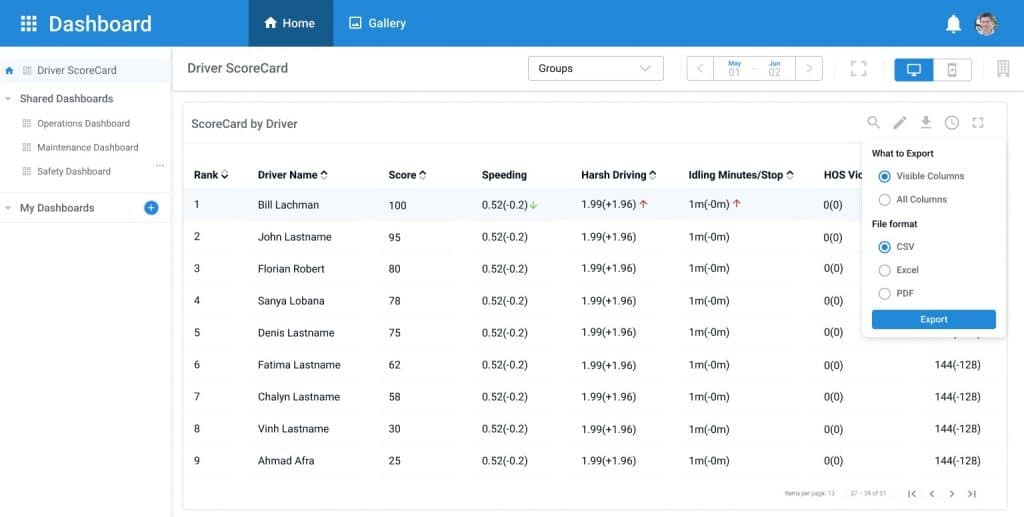 The individual driver scorecard dashboard where the manager can view the dashboard will also have a highlight for individual driver scorecards to make driver performance reviews faster and easier.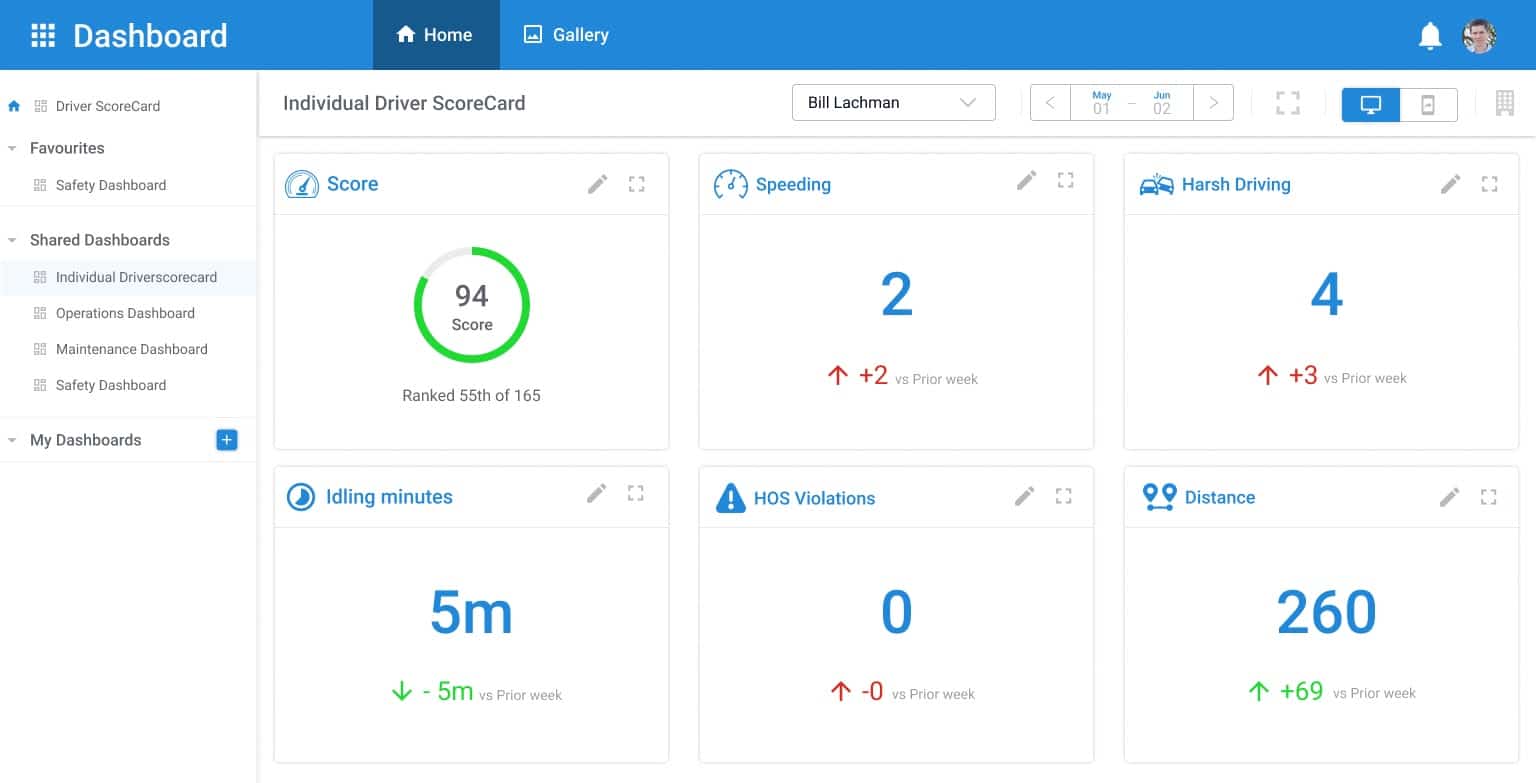 About GoFleet
We don't just provide another GPS fleet tracking system. We are in the business of providing you with telematics solutions that ultimately, improve your bottom line while increasing your operational efficiencies and safety of your workers. Our fleet consultants work with you to understand your business in order to implement solutions based on everyday pain areas and industry best practices. Of course, it helps to have the industry's most powerful and reliable GPS vehicle tracking system, but the real value is in our customer service. Let us show you the GoFleet difference.
GoFleet – Connected Intelligence, Smarter Solutions.