GoTrax Now Available for Free in Apple App Store & Google Play Store
We are excited to announce, an app providing fleet managers a quick and simple way of managing their fleet on the fly, is now available for Android and iOS devices – for free!
ZenduIT is pleased to announce the new release of GoTrax, an app that gives fleet managers a quick and easy way of managing their fleet on the go. It's integrated with the MyGeotab platform and displays asset location, trip history, fuel usage, driving exceptions, and diagnostics all right from the app.
Fleet managers are not always at their desk, and the goal of this app is to provide them with an easy to use platform to manage their fleet anywhere, any time. GoTrax allows you to access the most frequently viewed information from the MyGeotab portal right from your smartphone or tablet.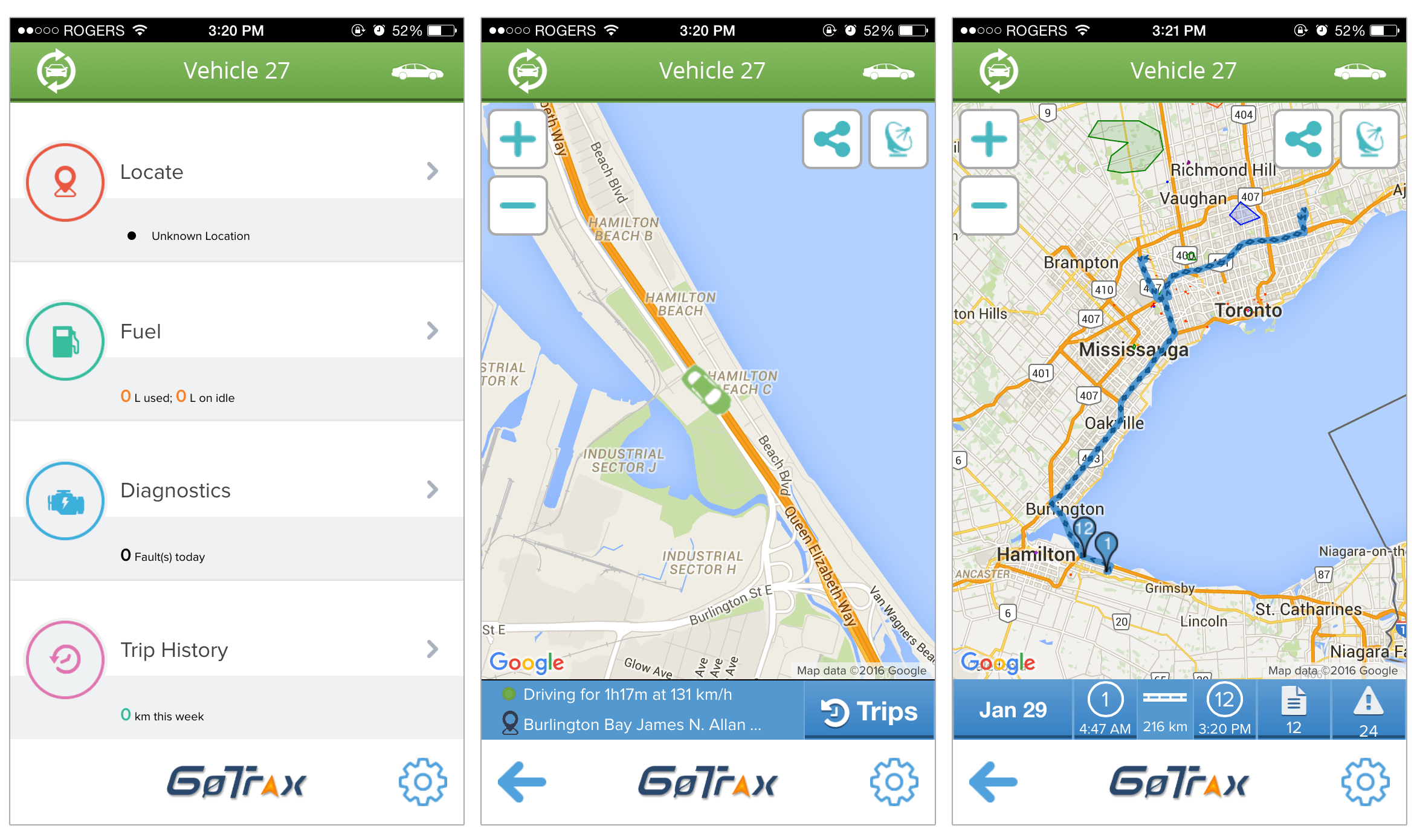 GoTrax Versus MyGeotab in a Mobile Browser
The MyGeotab portal can be accessed using a mobile browser but it lacks ease-of-use and user friendliness. When accessing MyGeotab from a mobile browser at first it can be overwhelming as the layout is very similar to the desktop version and is missing a user-friendly home screen and menu.
MyGeotab Home in Mobile Browser (left) Versus GoTrax Home Screen (right)
When viewing the map within MyGeotab from your mobile browser, it can be hard to get a good view of your vehicles. It shows a very distant view forcing the user to use their fingers to slowly zoom in, which can be a pain. However, the map within the GoTrax app displays automatically zoomed in on your vehicles with vehicle icons on the map, in real-time, to show where your vehicles are located.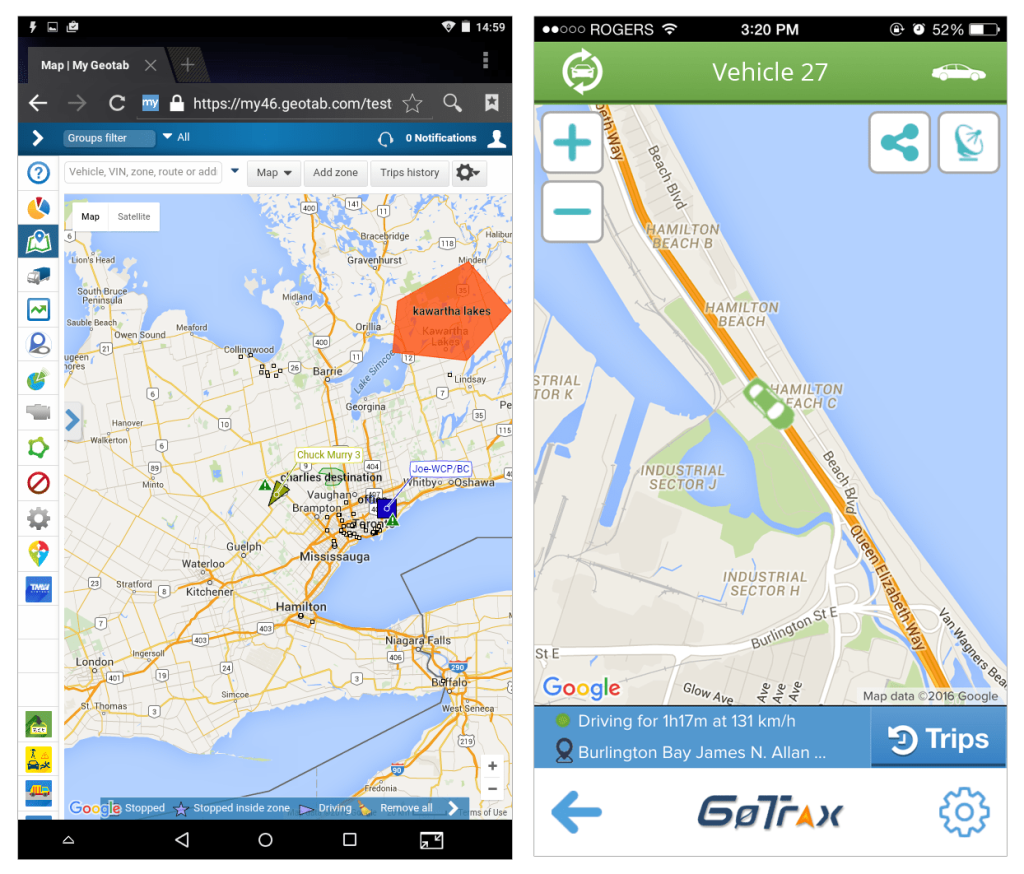 MyGeotab Map in Mobile Browser (left) Versus GoTrax Map (right)
Less is More.
When checking your vehicles and driver status on the go, you will likely be looking for a few specific things like live vehicle location, vehicle faults and trip history. While all elements of MyGeotab are important in total fleet management – they are not a necessity when you're on the go. GoTrax condenses the most frequently used features into an easy to use app.
When GoTrax was first in development, ZenduIT took a close look at the most frequently accessed data in MyGeotab and used their findings to decide which elements needed to be included in the app.
There is high pressure on fleet managers to always be on top of what is going on, and that pressure doesn't stop simply because they step away from their desk; now key fleet information can be accessed, quickly and easily, on the go.
About ZenduIT
At ZenduIT it is our goal to streamline processes for fleet and field service companies. Ultimately, our goal is to make your job easier. We have experience building scalable mobile and web software that reaches across different platforms and device types for a variety of industries. Our main objective is to work with you to make your ideas into a reality.
About Geotab
For over a decade, Geotab has been a proven industry leader in the area of fleet management and vehicle tracking technology, also known as telematics. Geotab's advanced telematics is used to manage employee productivity and significantly reduce accidents. Geotab helps manage the maintenance, inventorying and fuel management of the company's fleet vehicles. Geotab data is open and is easily integrated into your IT systems to automate. Many Fortune 500 companies rely on Geotab's technology to provide measurable management data. With over 100,000 daily users of Geotab software that processes over 600 million data points daily, Geotab has established itself as a world leader in helping businesses move forward.